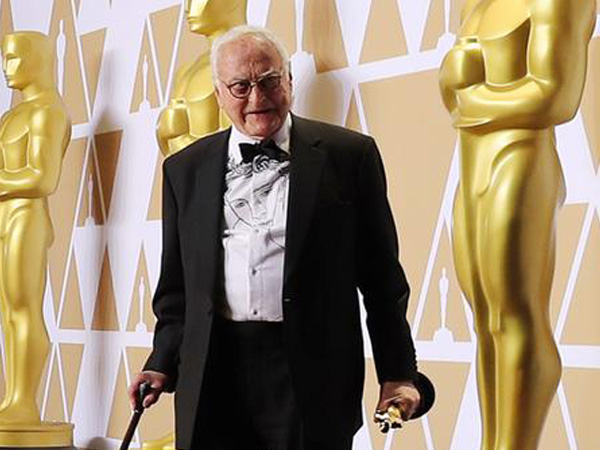 James Ivory, the 89-year-old screenwriter becomes the oldest winner in history of Oscar Awards. He was nominated for Call Me By Your Name and has won the Academy Awar under the Best Adapted Screenplay category. 
Earlier on the red carpet, the 89-year-old director-producer threw major support goals. Instead of going with the conventional white button-down shirt under his tuxedo, Ivory donned a white shirt with a twist -the face of 22-year-old star of the film, Timothee Chalamet printed on it.
Chalamet is also nominated for the Oscars this year and Ivory decided to root for his actor in this novel manner. The romantic-drama has been nominated for three more awards, apart from Adapted Screenplay, in 2018 - Best Picture, Original Song and Lead Actor. Interestingly, Ivory is also the oldest-ever BAFTA winner as well for the same movie.