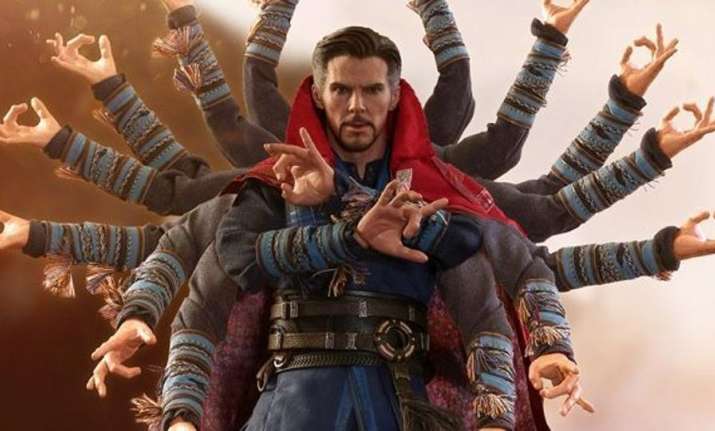 Ever since the success of Avengers: Infinity War, several titles for Avengers 4 have been doing the rounds. There has been a lot of speculation regarding the potential title but the latest one has come from a reliable source. Cinematographer Trent Opaloch who has collaborated with Russo Brothers several times jotted down the list of credits on his website, where he mistakenly revealed the title of much-awaited Avengers 4.
Avengers: Infinity War, Captain America: The Winter Soldier and Captain America: Civil War cinematographer's latest work read, Avengers: End Game. However, soon it was taken down and Opaloch edited it to just, Avengers 4. Till then, fans took the screenshots and circulated it on social media. Have a look.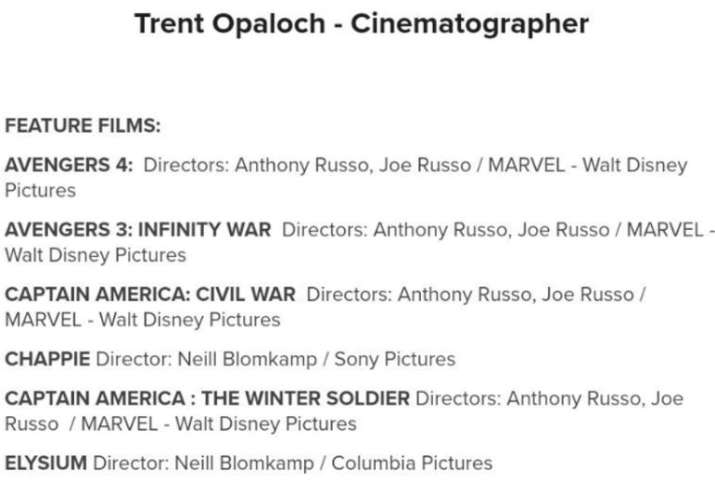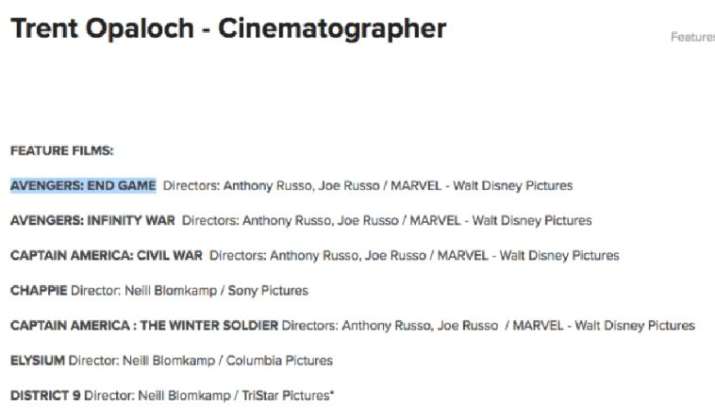 Fans of Marvel Cinematic Universe would instantly connect the title End Game as a part of the line spoken by Doctor Strange. End Game and Infinity Gauntlet were two among other titles speculated for Avengers 4. However, there has been no official confirmation yet.
Avengers 4 is due out in May 2019 and fans can't wait for it after the massive success of Infinity War. The latter became the fourth film in the history to mint over $ 2 billion at the global box office.
For all latest news, stay tuned to our Facebook page