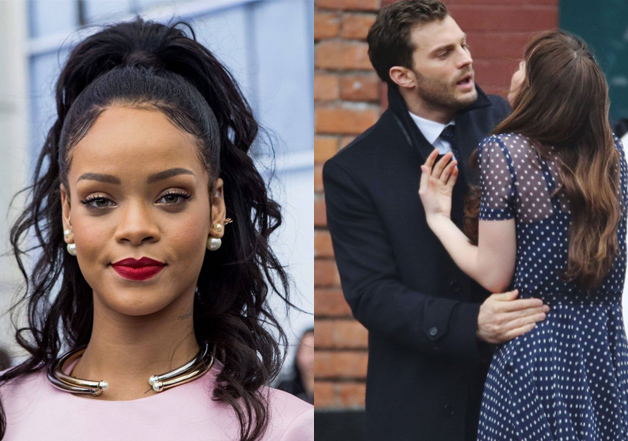 New Delhi: Nice, France became victim of one of the worst terror attacks after a terrorist ploughed with his truck through a crowd of thousands. People had gathered on the streets to celebrate 'Bastille Day' when terror struck reportedly killing 84 people and injuring another 150.
Media reports suggest that singer Rihanna, who was to perform in the French city, is safe and so is the cast and crew of 'Fifty Shades Darker'. The team of the sequel of '50 shades Of Grey' were shooting in the French Riviera.  
Rihanna, who was in Nice during the time of the attack, was set to perform at the Allianz Stadium on Friday night as part of her Anti World Tour. However, her performance got cancelled later, reports variety.com.
Her representative confirmed that "she's safe".
Meanwhile, "Fifty Shades Darker", starring Dakota Johnson and Jamie Dornan, had been under production in the French Riviera for the past few weeks.
It's not known if the film's production will be suspended this weekend. However, sources say the makers shot scenes on Thursday in the region but wrapped up production before the attack in the night.
After hearing about the attack, many celebrities took to social networking sites like Twitter and Instagram to strongly condemn it.
Songstress Miley Cyrus shared: "Sending love to Nice and especially to those who lost a loved one today. We must keep up the fight for a more peaceful, understanding world without this senseless violence."
Reality TV star Kris Jenner said: "We must continue to spread love in the face of hate. Pray for Nice."
Singer Blake Shelton was appalled by the news and said: "Sickening to see what has happened in France. This was with a truck. This new normal is unacceptable. Time for some hard decisions."
Many Hollywood celebrities like Kris Jenner, Miley Cyrus, Amy Schumer and Josh Gad have mourned the death of people in the terror attack.
"Enough," commented Amy Schumer as she prayed for Nice.
Among others who expressed grief were Ariel Winter, Josh Gad, Shawn Mendes, Simon Cowell, Rachel Zoe, Justin Long and Boy George.
With inputs from IANS