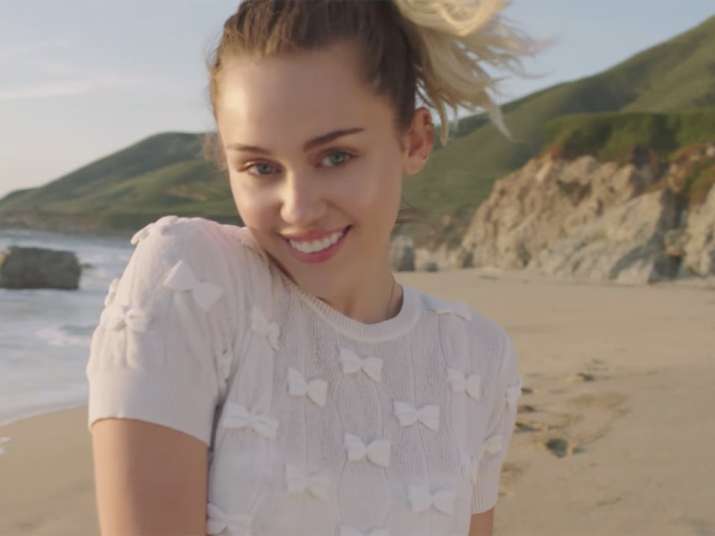 Singer Miley Cyrus says she doesn't like her own pop songs "most of the time". Cyrus is not a fan of her own more commercial songs and finds it hard to relate to popular tracks that get a lot of radio play, reports femalefirst.co.uk. While critiquing her team member Brooke Simpson on "The Voice", Cyrus said: "I think people will look forward to keeping you on the show, so everyone has to vote for Brooke obviously to see that happen. But what you all can really look forward to is Brooke's record when she makes one.
She added: "She has got such an amazing year and an amazing way to interpret pop music -- I'm the popstar sitting here and I don't even like pop music half the time, I don't even like my own pop music most of the time, but you take a song that's on the radio that I can't always relate to and, like Adam (Levine) said, make it about you."
The upbeat and outspoken Miley Cyrus came to the forefront to express her opinion on fashion powerhouse Dolce & Gabbana. Miley's brother Braison Cyrus landed a much-coveted Dolce & Gabbana catwalk gig over the weekend. The doting sister took to Instagram to congratulate her brother for making his runway debut in the brands Saturday fashion show. However, the Malibu songstress also criticised the brand's politics, saying she "strongly disagrees" with them. 
Although the post began with Cyrus gushing about her brother, it ended on a political note as she said that she "strongly disagrees" with the designers of the brand, reports dailymail.co.uk.
"It's never been my little brothers dream to be a model as he is one of the most talented musicians my ears have ever been given the gift of hearing.... I love you Prince Suga Bear and seriously congratulations on your experience! I am so proud of you always," Cyrus wrote.
"PS D&G, I strongly disagree with your politics.... but I do support your company's effort to celebrate young artists and give them the platform to shine their light for all to see," Cyrus added.