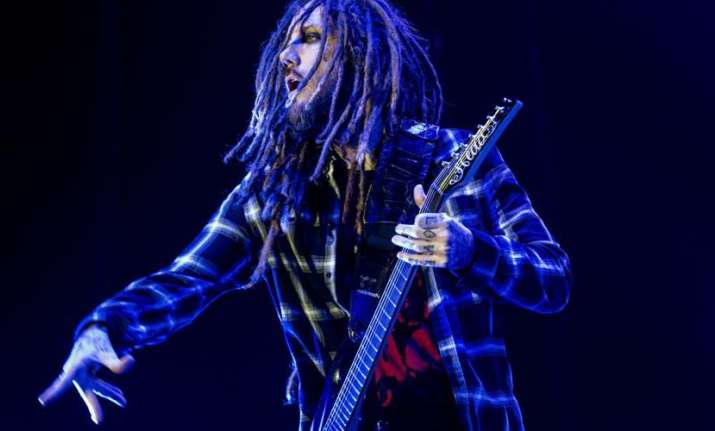 On Thursday, the heartbreaking news of Linkin Park singer Chester Bennington committing suicide broke out. After the news, millions of condolences poured in from every corner of the globe. While many lamented the death of such a renowned singer, many condemned his death as an act of cowardice. A popular Korn guitarist, Brian Welch criticised his suicide calling it as 'cowardly'. The guitarist was immediately slammed only which made him retract his comments saying that he didn't intended to sound mean and insensitive. 
In a Facebook post, the rock star had said 'giving up on your kids, fans, and life is the cowardly way out.'
Welch wrote: "Honestly, Chester's an old friend who we've hung with many times, and I have friends who are extremely close to him, but this is truly pissing me off! How can these guys send this message to their kids and fans?! I'm sick of this suicide shit! I've battled depression/mental illness, and I'm trying to be sympathetic, but it's hard when you're pissed! Enough is enough! Giving up on your kids, fans, and life is the cowardly way out!!! [sic]"
He later tried to control the situation by writing, ""I didn't mean to sound insensitive about Chester. Just dealing with a range of emotions today. Love you Chester. I'm pissed that you did this, but I know this could have been me back in the day after getting wasted one night."
The 41-year-old singer was found dead at his private residence in Palos Verdes near Los Angeles before 9 am on Thursday. He was reportedly disturbed after the sudden demise of his close friend Chris Cornell in May this year. He is survived by a wife and six kids. 
(With ANI Inputs)