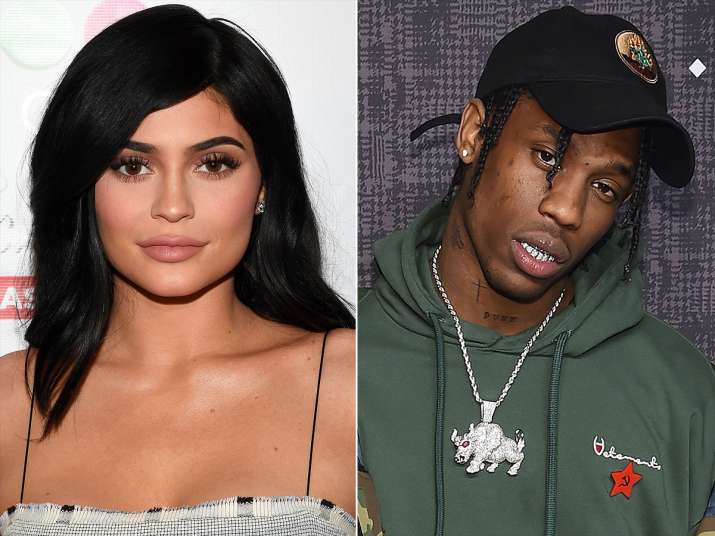 After months of speculation that she was pregnant with her first child, Kylie Jenner has announced the birth of a baby girl. In an Instagram post Sunday, Jenner says the baby was born Thursday. It's the first child for the 20-year-old reality TV star and 25-year-old rapper Travis Scott. In her post, Jenner apologizes for keeping fans "in the dark through all the assumptions." She says she chose to keep her pregnancy private and "not to do in front of the world."
She says pregnancy was "the most beautiful, empowering and life changing experience."
Jenner says her daughter is healthy and beautiful. She posted a video on her app that showed her mother, Kris Jenner, giving birth to her and ended with a message about her own baby. It stated her daughter was born Thursday afternoon and weighed eight pounds and nine ounces.
Neither post revealed her daughter's name. A message to Kylie Jenner's publicist wasn't immediately returned.
Jenner, who has parlayed her family's reality TV show and a 101 million Instagram following into a lucrative cosmetics line, posted a teaser on Instagram to a YouTube video entitled "To Our Daughter," that shows her in the delivery room just after giving birth, holding her newborn baby.
The arrival of Jenner's child quickly became the top trending topic on Twitter in the United States, surpassing #SuperBowlSunday just hours before the start of the big game. 
Soon after Jenner made the announcement, her mother Kris and sisters Kendall, Kim and Khloe all posted messages of love and support on social media.
For more entertainment news and updates, follow our Facebook page