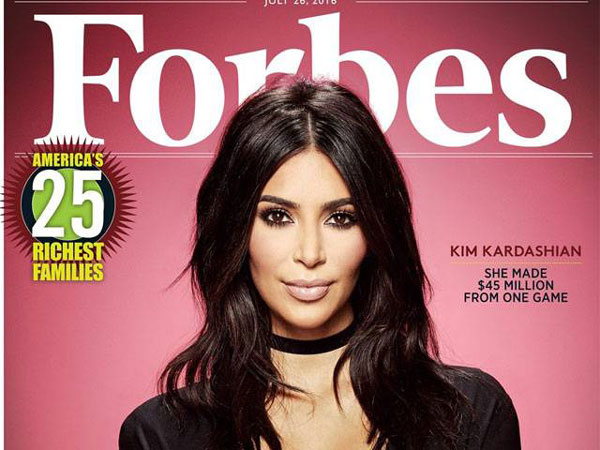 Los Angles: American reality TV personality Kim Kardashian West, who is often tagged as 'untalented' by the critics, gave a befitting reply to the haters after she featured on the Forbes's highest-celebrity earners of 2016 list.
Kim shared an image of herself on Forbes magazine's cover and poked fun at people who brand her as having no talent.
She wrote: Such a tremendous honor to be on the cover of @forbes! I never dreamed this would happen and know my Dad would be so proud. #NotBadForAGirlWithNoTalent.
The celebrity stood at the 42 position making $51 million last year from various business ventures. Kim's business and tech achievements have landed her on the cover of the most recent issue of Forbes magazine, the bi-weekly finance magazine.
In its profile, the magazine pays particular attention to her gaming venture, the Kim Kardashian Hollywood Game, which invites fans to essentially live her life in virtual form.
Forbes estimates that Kim made $45 million from the game alone since it launched in 2014 and that the game contributed to 40 per cent of her earnings over the past year.
On the other hand, attaining the pole position was singer Taylor Swift earned $170million from June 1 2015 to June 1 2016 while boy band One Direction, author James Patterson, television personality Phil McGraw and footballer Cristiano Ronaldo completed the top five.