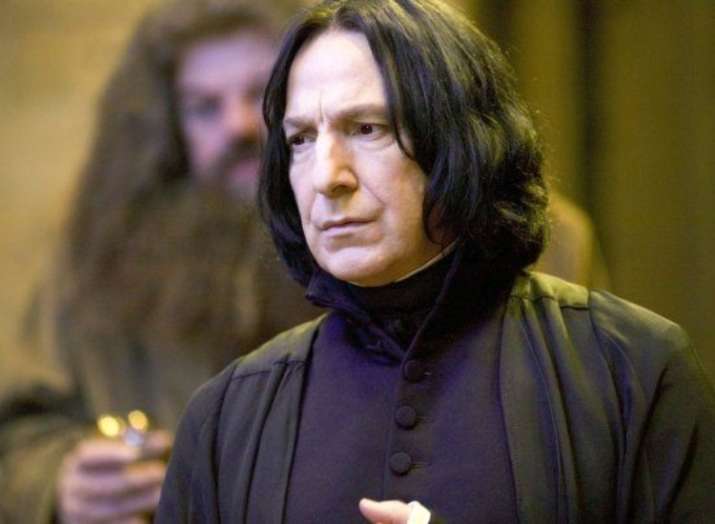 We all remember the phenomenal performance of Alan Rickman as Severus Snape in the popular Harry Potter series. The character gave him much popularity and name but looks like it didn't help much with his mental state. A note written by the actor while working on 2009's Harry Potter and the Half-Blood Prince suggests that he was unhappy about the lack of attention given to his character.
The actor's personal letters have revealed that the late actor was frustrated by playing Snape, the sneering teacher in the Harry Potter series. His personal letters were released for an auction when the truth came out. The archive was a personal collection of papers and letters that span Rickman's 40-year-long career as an actor, reported Deadline.
It is said that in one particular letter, director David Heyman wrote to him, "Thank you for making HP2 (Harry Potter and the Chamber of Secrets) a success. I know, at times, you are frustrated but please know that you are an integral part of the films. And you are brilliant."
In the note titled "Inside Snape's Head," Rickman supposedly wrote that for director David Yates, it was not important to focus on his character in the scheme of things i.e. teen audience appeal.
The archive includes letters from famous personalities like Prince Charles, Bill Clinton, Tony Blair and JK Rowling who even thanked him in one of the letters for doing justice to one of her most complex characters. The archive is valued at £ 950,000.
Letters from actors like Kate Winslet, who starred in A Little Chaos with Alan Rickman, and Nicole Kidman, who appreciated the actor's performance and called it inspiring.
The actor lost his battle with pancreatic cancer and died at the age of 69 in 2016.