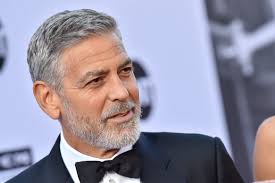 Hollywood star George Clooney was taken to hospital after suffering minor injuries in a collision involving his motorbike and a car. The accident happened in Sardinia where the US actor is filming his latest TV series, Catch-22. An official at Sassari town hall confirmed to the BBC that Clooney had been involved in a 'minor accident' but had no serious injuries. She added that he had now been discharged from hospital.
The accident took place around 08:15 am (local time) when the driver of a car allegedly did not let the 'Ocean's Eleven' star pass and eventually leading to the accident.
Reportedly, he complained of a pain in his pelvic area, one leg and an arm, after which he was taken to John Paul II hospital.
His wife Amal Clooney rushed to the hospital and after the hospital gave a green signal about his condition not being serious, both of them left. 
His condition is not serious and he has since been discharged, leaving through a side exit of the hospital, according to the Associated Press. Carabinieri officer Alberto Cicognani confirmed to CNN he spoke to Clooney after the accident, and told the outlet that the actor said he was "fine."
Giovanni Mannoni, an Italian police commander, also told CNN that Clooney didn't suffer any serious injuries, including broken bones.
(With ANI Inputs)