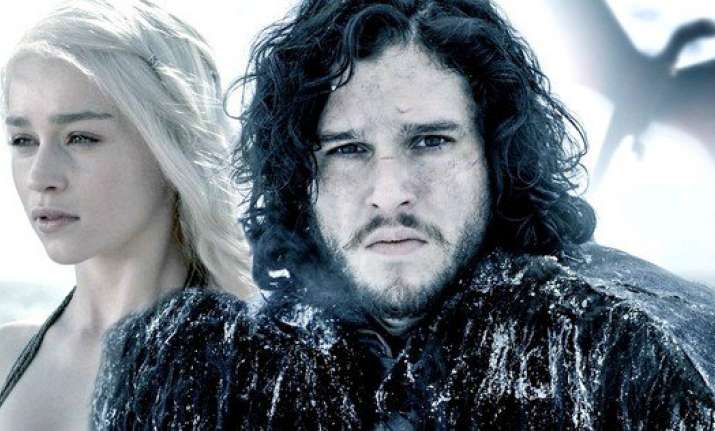 While Game of Thrones season 7 is set to launch on July 16, there's a pleasant surprise for the fans. The eight season of the popular show will have all feature-length episodes, revealed sound designer Paula Fairfield at this weekend's Con of Thrones. Fairfield noted that the finale of Season 7 will run 82 minutes long—making it the longest Game of Thrones episode to date. While most episodes in Season 7 will otherwise stick to around 59 minutes, the following season may consist of, essentially, six movie-long episodes, which means 80 minutes or longer.
It was already known that the upcoming Season 7 of Game of Thrones will have longer episodes than the usual ones..Further, it was suggested that despite having only seven episodes, in lieu of usual 10 episodes per season, the duration of each episode will be made slightly longer.
I'm at a #ConofThrones panel with sound designer Paula Fairfield this morning. Excited about this one. pic.twitter.com/FoQd3xZn92

— David Chen (@davechensky) July 1, 2017
Fairfield just said the Season 7 finale of GAME OF THRONES will be 82 mins. Final season they're considering making each ep feature length!

— David Chen (@davechensky) July 1, 2017
It was previously confirmed that season 7 will contain the series' longest episode to date, which is currently coming in at nearly an hour-and-a-half. Now, it seems the show is following similar pattern in the final season as well. The episode count has been truncated to six and the episode duration is also likely to be extended, reports added.
Fairfield also said that while most episodes in Season 7 will usually stick to around 59 minutes, the finale season might up the ante with movie-long episodes which might cross even 80 minutes, according to a Vanity Fair report.
Read More
Game of Thrones Season 7 new action-packed trailer will make the wait more difficult
Harvard University to offer Game of Thrones themed course
For more entertainment stories, click here