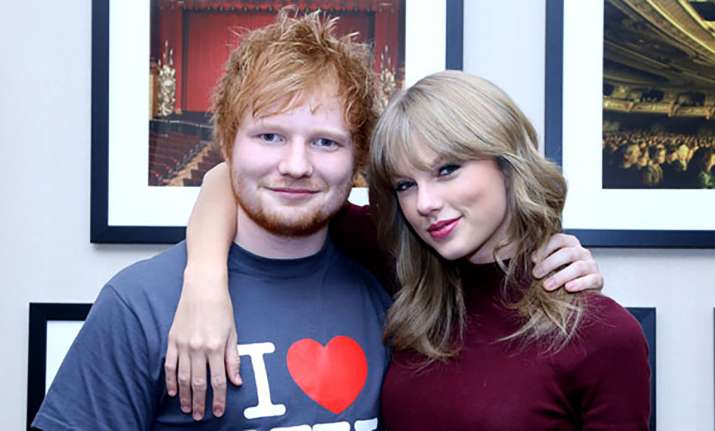 Singer Ed Sheeran, who has delivered some outstanding tracks, said that his close friend and singer Taylor Swift is flourishing and is enjoying her time off.

"I think she's just enjoying her time off, to be honest. She's definitely flourishing and enjoying her time off," Sheeran told people.com.
The 26-year-old singer is excited to collaborate with the "Shake It Off" hitmaker again in the future but insists there's "no real rush" in making it happen.
"That will definitely happen again. We've both got two totally different paths at the moment, but it's always spoken about, and eventually - there's no real rush," added the "Shape of you" hitmaker.
Taylor Swift, on the other hand is also known for her melodies voice. She has crooned some beautiful songs. Lately she recorded a song 'I Don't Wanna Live Forever' with Zayn for the film 'Fifty Shades Darker'.
(With IANS Inputs)