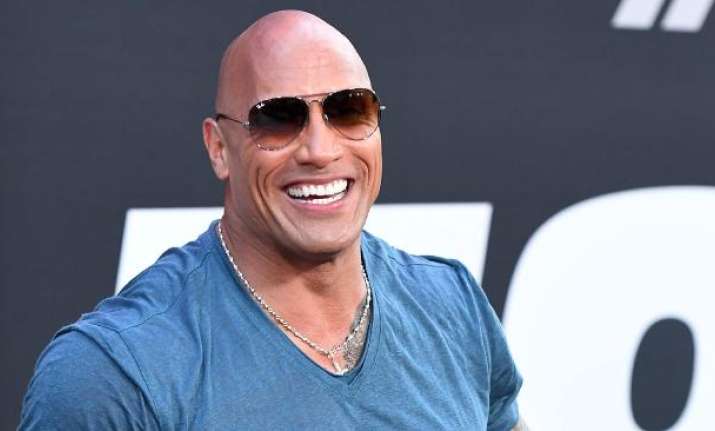 No, he's not pranking this time, Dwayne Johnson has announced a "biggest movie" with Siri (female) as his co-star.
The 45-year-old star has collaborated with Apple for a film titled "The Rock x Siri: Dominate The Day", in which the company's intelligent voice assistant Siri will be co-starring with the actor. The "Baywatch" star took to Instagram to make the announcement, where he also shared a poster for the upcoming collaboration.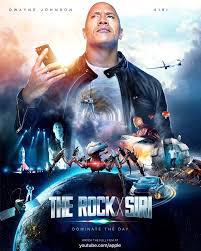 "I partnered with Apple to make the biggest, coolest, sexiest, craziest, dopest, most over the top, funnest movie ever made. And I have the greatest co-star of all time, Siri (sic)," he wrote.
"I make movies for the world to enjoy and we also made this one to motivate you to get out there and get the job done. I want you to watch it, have fun with it and then go live it." 
Meanwhile, reports say Dwayne Johnson will not appear in DC's upcoming superhero film Shazam!, according to the studio's chief creative officer Geoff Johns. "Shazam!" has been on DC's film slate for a while now. In 2014 it was announced that Johnson would play Shazam's rival, Black Adam. However, the studio exec confirmed Johnson's Black Adam would not be involved with the project.
"We haven't announced any casting yet. But Dwayne isn't going to be in this movie. He's still doing Black Adam, but he won't be in 'Shazam!'," Johns told Yahoo Movies. The film is expected to go on floors in January or February next year with a likely release in 2019. David F Sandberg will direct the film, which is about a boy who transforms into Earth's mightiest mortal.