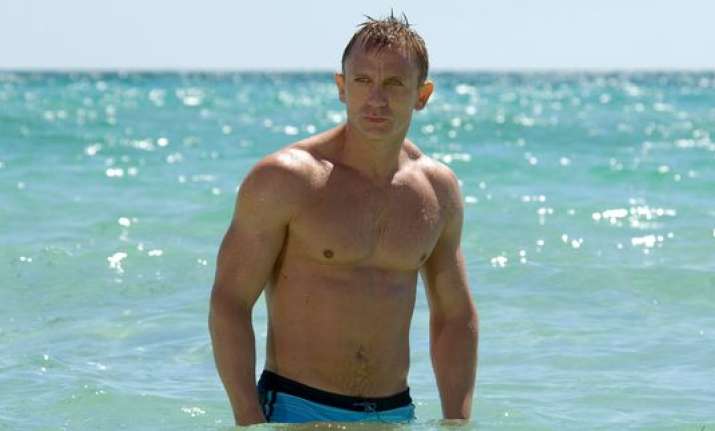 Daniel Craig who had famously said that he would "rather slit his wrist" than do another Bond film has reportedly signed up for the franchise again. If a report on the Mirror website is to be believed, Daniel Craig, 48, will play the famous spy again in what could be his fifth Bond film.
His last film Skyfall, released in 2012, was a box office winner with the collection of a whopping 885 million pounds. The latest film which is named Bond25 could start filming next year. And not just Daniel Craig, the film could also see the return of singer Adele who sang the Skyfall theme song and won a Brit Award, Grammy Award and Golden Globe for it.
Bond producer Barbara Broccoli is said to have a deal with Craig who appeared to have a change of heart about reprising the role as he spoke at the Beyond Bond panel at the New Yorker Festival in October last year. The 48-year-old star said: "I've got the best job in the world doing Bond. The things I get to do on a Bond movie and the type of work it is, there's no other job like it. "If I were to stop doing it – just say – I'd miss it terribly. It's one of the most thrilling things as an actor you can do."
"I love this job. I get a massive kick out of it. And, if I can keep getting a kick out of it, I will."
Despite Craig being reluctant for it earlier, there have been speculations in the recent months with several other stars being tipped to take over from him, including Aidan Turner, Idris Elba and Tom Hiddleston. But the Bond25 role, if true, is surely going to delight Daniel Craig's fans.
Also Read: Priyanka Chopra wants to be first female 007
For more Entertainment news and updates, click here