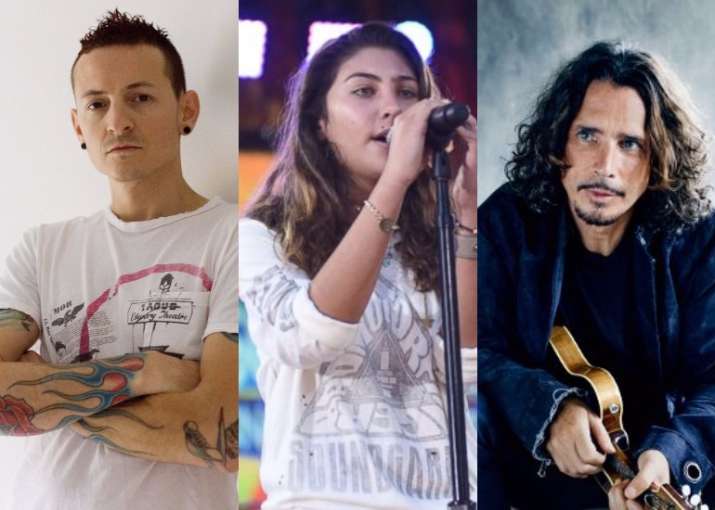 Late Chris Cornell's 12-year-old daughter Toni Cornell gave a heart-breaking tribute to her dad and his best friend Chester Bennington on Friday. The heartbroken teenager sang Hallelujah with OneRepublic to commemorate her late father Chris Cornell and Linkin Park's Chester Bennington. One Republic filled in for the band on Friday, taking a detour from their ongoing nationwide tour to celebrate the legacy of Bennington and Cornell. 
The musical guest for Friday's Good Morning America was scheduled to be Linkin Park before the suicide of Chester. But in the wake of the lead of its lead singer, the band opted out to perform. That's when Toni Cornell and Ryan Tedder's band One Republic took the stage to keep the legacy of the legendary musicians alive. The duo sang Leonard Cohen's Hallelujah, leaving the entire crowd misty eyed. 
Daughter of @chriscornell, Toni Cornell, sings 'Hallelujah' w/@OneRepublic in honor of father & Chester Bennington https://t.co/dnvW0zFUUB pic.twitter.com/YWpDxSb8IW

— Good Morning America (@GMA) August 4, 2017
In the video, hundreds of fans can be seen holding the placards for Chester Bennington and Chris Cornell, with tears in their eyes. Even a band violinist couldn't hold back his tears. Toni Cornell, who's the splitting image of her late dad not only resembles him by face, but she's as melodious as her dad was. She stayed strong throughout the performance without breaking off. 
Also Read: Korn guitarist Brian Welch calls Chester Bennington's suicide cowardly, says he's angered by his death
"It's an honour to perform this for my dad and Chester and sing for them," Toni said while talking to the show's host Michael Strahan.
While Toni sang her heart out, in the background, the images of Chester Bennington and Chris Cornell flashed making the audience further nostalgic. The song Hallelujah is not a common pick in a time of mourning but Toni's decision of choosing this song is driven by a reason. At the funeral of Chris Cornell, Bennington sang the same song for his best friend. 
Also Read: Linkin Park cancels upcoming tour post Chester Bennington's death, heartbroken band members too sad to release a statement
Chester Bennington committed suicide on July 22, which happened to be the birthday of his late friend Chris Cornell. Bennington was found dead hanging by the ceiling at his residence. Both the singers died two months apart and in the similar manner. 
For more entertainment updates, follow our Facebook page