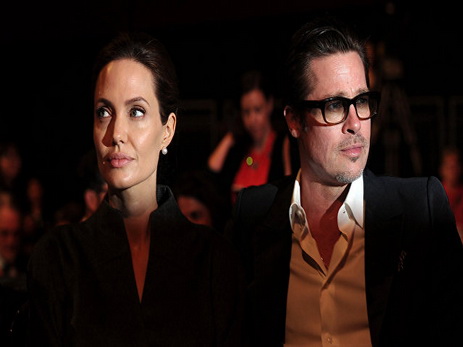 Angelina Jolie is very upset and displeased with Brad Pitt for abandoning her and their children, fresh reports suggest. It seems that the actress is still trapped in her past. Further, the report says that Brad Pitt is all prepared to start a healthy dating. The 'Troy' actor is ready to blot out the memories of his past and move forward in his life.
As stated by a source Jolie is still hurt by how Brad's friends seemed to dislike her - and she has even confided to her own friends that Brad broke her heart. She had even started telling her friends how things perished due to Brad's drinking habits and his failings as a family man- and what really happened between him and Maddox in that airplane. As reported by the source, Jolie is still angry at Pitt for throwing his own family away. But now it seems that Angie is finally ready to talk about her tribulations after suffering for the last eight months.
"Make no mistake about it, Brad's priority is absolutely his kids right now. They are his life and he's making sure they are happy, safe, and surrounded by love. Saying that, Brad does realise he doesn't want to be alone forever and having someone to love again is appealing. Brad is a passionate, emotional guy who loves being in love so it will definitely happen. After a lot of work on himself, he's finally open to it - down the road. For now, he still needs to put in more time working on himself and his new healthy life," the source added.