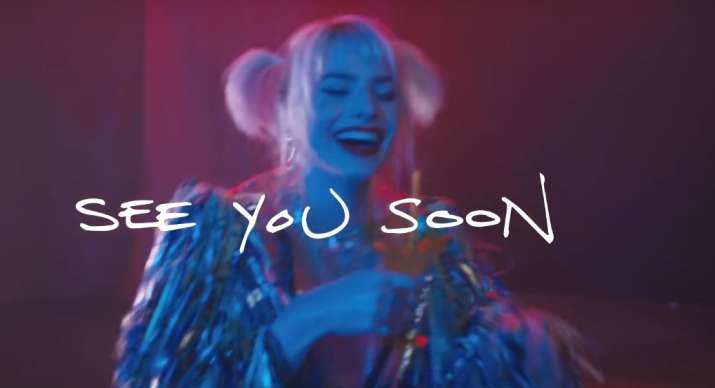 Actress Margot Robbie who has impressed the audience with her performance in Wolf of Wall Street, I, Tonya and others, have returned as Harley Quinn in DC Universe's Birds of Prey. The Academy Award nominee is going to rehash her role as criminal turned hero Harley Quinn in the Suicide Squad spin-off. She shared the high-quality picture on her social media account and wrote, 'Miss Me?' with a kiss emoji. In the picture, she is seen with blonde hair, face tattoos and smeared makeup as she was seen in Suicide Squad.
The makers dropped the first teaser of Birds of Prey on Tuesday, which introduced all the characters from the film including Harley Quinn. Female superheroes including Black Canary and Huntress were unveiled in the teaser. The film stars Jurnee Smollett-Bell, Margot Robbie and Mary Elizabeth Winstead in the lead role. The film will hit the theatres on February 7, 2020.
The teaser reads 'See You Soon' at the beginning. It also introduces the villain Black Mask and Gotham City detective Renee Montoya in the clip. In this spin-off of Suicide Squad, Harley Quinn seems to have undergone a makeover. She is wearing a frilly, sparkly jacket as compared to a ripped tee and shorts in the previous film.
The picture shared by Margot Robbie has already garnered more than 2.5 million likes on the photo-sharing website.
According to IMDb, Birds of Prey will highlight Harley Quinn's post-breakup life. She ends her relationship with The Joker and joins Canary and Huntress to save Cassandra Cain from a criminal mastermind.