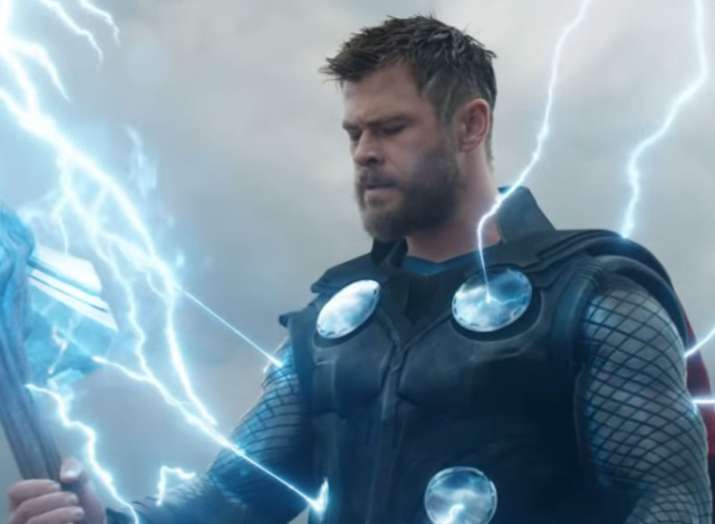 The end chapter of the Marvel cinematic Universe is all set to shake the fans in India on April 26, i.e. Friday. From steering clear of the spoilers to keeping themselves updates with the everything related to the film, fans are waiting to experience the Avengers magic unravel on the big screens. While piracy website Tamilrockers has already leaked the full movie online days before it hit the screens, fans have started a trend on social media claiming #SayNoToSpoilers as they don't want the film to be spoiled for them when they see it on the big screen. There is no denying that the fans are already aware of what to expect in Avengers: Endgame, for the uninitiated, the film continues from Avengers: Infinity Wars in which the mad Titan Thanos decimated half of the population of the world with his snap. Going by many fan theories as well as the two trailers released by the makers, it appears that Avengers: Endgame will involve some time travelling and a lot of power-packed action This is the fourth and final installment of the popular superhero franchise by the Russo Brothers- Joe and Anthony.
Avengers: Endgame – Where and How to watch
Advance booking for Avengers: Endgame has already begun and broken records with more than 1 million tickets sold out. You can book the tickets for the film on BookMyShow.com or Paytm. You can also book the tickets through Google Pay and get a cashback of Rs 75.
Avengers: Endgame – Release Date
Avengers: Endgame is all set for a grand release in India on April 26, 2019.
Avengers: Endgame – Star Cast
Robert Downey Jr. as Tony Stark / Iron Man
Chris Evans as Steve Rogers / Captain America
Chris Hemsworth as Thor
Scarlett Johansson as Natasha Romanoff / Black Widow
Mark Ruffalo as Bruce Banner / the Hulk
Jeremy Renner as Clint Barton / Hawkeye
Avengers: Endgame – Directors
Joe Russo and Anthony Russo
Avengers: Endgame – Music Director
Alan Silvestri
Avengers: Endgame – Budget
According to Box Office Mojo, 2012's The Avengers carried a production budget of $220 million, while 2015's Avengers: Age of Ultron cost $250 million, though there is some debate over those figures.
Avengers: Endgame - Runtime
The duration of Avengers Endgame is 3 hours and one minute.
Avengers: Endgame – Trailers
Avengers: Endgame – Reviews
You can watch the LIVE review of the film Avengers: Endgame by clicking on the following links-
https://www.indiatvnews.com/entertainment/movie-review
https://www.indiatvnews.com/entertainment