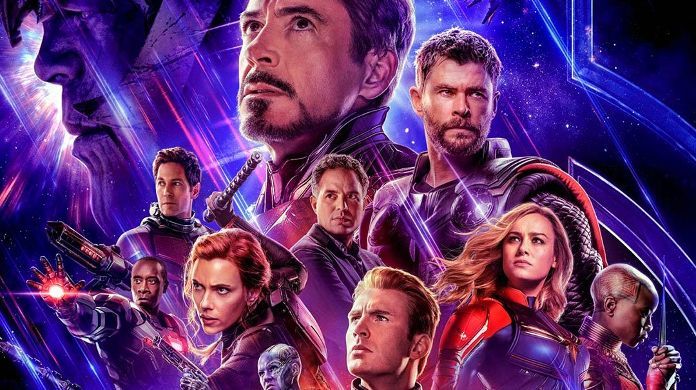 Avengers: Endgame is one of the most anticipated films for the year 2019, not only in the US but also worldwide including India. Even months before the release, the buzz started doing rounds on the social media, with several fan theories popping up to pique the excitement. Recently, Indian online ticket booking platform Paytm has started a new offer that might win you free Avenegrs: Endgame movie tickets for IMAX 4D experience at your nearest theatres. Are you a Paytm registered user? Then here's how you can cash in on this exciting offer on Paytm. 
How to get free Avengers: Endgame tickets on Paytm: 
To get online free movie tickets for Avengers: Endgame on Paytm, here's what you have to do. 
Go to Paytm.com on your desktop or smartphone app. 
Go to the movies section and then click on the Avengers: Endgame banner to go to the offer. 
Under the offer, you will find a tab named 'Register Now', clicking on which you will find a small form to fill. Fill in your basic details like Name, Contact Number, E-mail ID, Nearest Theatre and City. 
After the successful registration, the lucky winners will be invited via text message or call for the special screening of Avengers: Endgame at your nearest IMAX 4D movie theatre. 
Avengers Endgame: How to book tickets online in India, advance booking on online ticket platforms, offers, discounts and more
Here are the movie theatres that will screen Avengers: Endgame on April 26 under this offer: 
Delhi: PVR Logix City Centre IMAX, Noida
Bengaluru: Cinepolis IMAX Forum Shantiniketan
Pune: Cinepolis IMAX Westend Mall, Pune
Mumbai: Paytm IMAX - INOX R-city, Ghatkopar (W)
Chennai: SPI Palazo The Forum Vijaya Mall, Vadapalani
*This offer is valid only for the First Day, First Show of Avengers: Endgame. This registration will not guarantee your booking. Only the lucky winners will win the tickets. The tickets will be for couple only, i.e One offer will win you only two movie tickets.