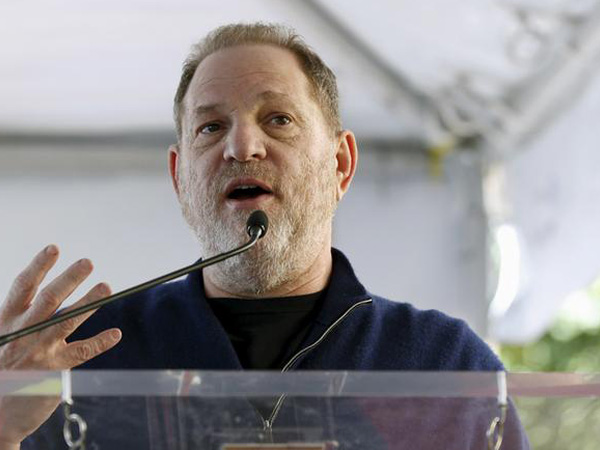 Popular Hollywood filmmaker Harvey Weinstein who was accused by more than 40 actresses of the industry of sexual misconduct gets slapped at a restaurant in Arizona. A tabloid-news website TMZ posted a video, wherein the serial sex offender Harvey Weinstein was being accosted by a diner at a Paradise Valley Resort on Tuesday night. The entire incident took place at Elements Restaurant at the sanctuary on Camelback Mountain Resort & Spa in Paradise Valley.
One of the men walked up to Weinstein and slapped him in the face twice before telling him, "you're a piece of s***."
According to the report, Weinstein was having dinner, when a patron asked for a photograph. Weinstein declined, and when he got up to leave after dinner, the man who'd asked for the photo told his friend to record what happened next.
Watch ⬇️Disgraced #Hollywood Producer get a taste of his own medicine! #HarveyWeinstein gets humiliated at a restaurant in AZ💥"It's Just Harry Being Harry" #TheyALLknew #MeToo #Hands2Urself #ThursdayThoughts #TBT #FridayFeeling #911OnFox pic.twitter.com/WGg7wFbJK7

— Girl♥️Bot (@AMErikaNGIRL07) January 11, 2018
Meanwhile, Weinstein's representatives have issued a statement and said that the report done by TMZ is not accurate. He is one of the famous figures in entertainment and politics. But his fame toppled down when more than 40 Hollywood actresses accused him of sexual harassment in lieu of giving them work. The accusations ranged from inappropriate to criminal behaviour, including allegations of rape. However, Harvey Weinstein has maintained that all the charges are false.
Recently, at 75th Golden Globe Awards, Hollywood actresses including Angelina Jolie, Emma Stone, Gal Gadot and Mariah Carey wore black dresses to express their condemnation towards sexual harassment that's prevalent in showbiz as well as other industries.
(With ANI Inputs)