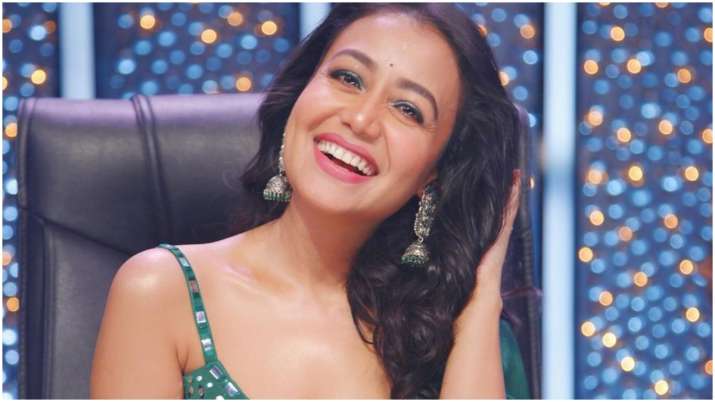 In hope for a better world where there is "no nepotism, suicides, murders, hatred or bad people", Bollywood singer Neha Kakkar has decided to take some break from social media. The Aankh Marey singer announced her decision on Instagram and wrote, "I'm sorry if this makes anybody feel bad! But this is what I have been feeling since a long, long time but not able to say it, just trying my best to be happy but not really happening. I'm a human being and that too a very emotional one. So.. Yeh Sab.. It hurts me." Neha Kakkar is one of the most followed Indian celebrities on Instagram with 39.6 million followers.
Explaining the reason behind opting for social media detox, the 32-year-old singer said, "Going back to sleep! Plz wake me up when there's a better world. The world where there's freedom, love, respect, care, fun, acceptance, good people. Not hatred, nepotism, jealousy, bossy people, hitlers, murders, suicides, bad people. Good night! Don't worry I'm not dying. Lol! Just going away for a couple of days."
Celebrities and social media detox 
Sushant Singh Rajput's death has created an uproar on social media and netizens have slammed several "privileged" celebrities for promoting nepotism in the film industry. The star kids are being continuously targeted and now, some of them are coming out to talk about the same and vouch for positiveness while staying away from all the negativity.
Before Neha Kakkar, actress Sonakshi Sinha deactivated her Twitter account on Saturday. "The first step to protecting your sanity is to stay away from negativity. And nowhere more of that than twitter these days! Chalo, I'm off - deactivating my account. Bye guys, peace out," read Sonakshi's farewell tweet, a screenshot of which she posted on her Instagram profile and wrote, "Aag lage basti mein... mein apni masti mein! Bye Twitter," she said.
Soon after her Twitter exit, memes and trolls followed suit. However, the actress seems in no mood to stay quiet and, gave a befitting reply to the haters."Some people are celebrating like they won something... I'm happy for you, tumhe laga raha hai na... lagne do, kisi ko koi farak nahi padh raha, I've cut the direct source of insult and abuse in my life. I've taken away your power to be able to say whatever it is that you want to me, my family and my friends. I've taken away that access you had to me, that I had given you so trustingly. So, there's only one winner here. Me", the Dabangg actress wrote on Instagram.
Meanwhile,  actress Sonam Kapoor shared multiple messages she received, full of hate and abuse after Sushant Singh Rajput's death. Sharing the messages, Sonam wrote in a post, "Yes I've switched off my comment section and my parent's comment section because I don't want my 64-year-old parents to go through this. They did nothing to deserve this. And I'm not doing it out of fear you morons I'm doing it out of common sense to preserve my mental health and my parents."
This is some of comments coming my way. All the media and all the people who've encouraged this sort of behaviour and instigated it. This is on you. People talking about how one should have been kind to someone are doing worse to others. pic.twitter.com/6rH4LSBOxp

— Sonam K Ahuja (@sonamakapoor) June 21, 2020
Sonam also sent out a strong message for all the bullies on Father's Day,  "Today on Father's Day id like to say one more thing, yes I'm my father's daughter and yes I am here because of him and yes I'm privileged. That's not an insult, my father has worked very hard to give me all of this. And it is my karma where I'm born and to whom I'm born. I'm proud." 
Today on Father's Day id like to say one more thing, yes I'm my fathers daughter and yes I am here because of him and yes I'm privileged. That's not an insult, my father has worked very hard to give me all of this. And it is my karma where I'm born and to whom I'm born. I'm proud

— Sonam K Ahuja (@sonamakapoor) June 21, 2020
Also Read: Sushant Singh Rajput's prayer meet organized by actor's family in Patna