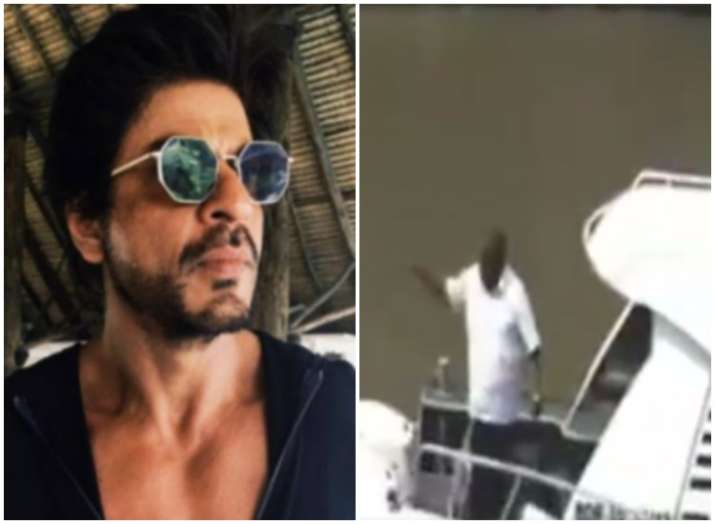 In a shocking video, Maharashtra MLC Jayant Patil is seen blasting at Shah Rukh Khan for not coming out of the yacht in Alibaug. The Raees actor was celebrating his 52nd birthday in Alibaug on November 2 and, reports suggest that the video was shot in the same day. As per a report, SR= was on his way back to Mumbai on a yacht from Alibaug. At the same time, MLC Patil, who had to board his yacht to his home in Raigad, Colaba, reached the spot. 
However, by that time, thousands of actor's supporters had gathered at the seashore to get a glimpse of the actor. Due to the presence of the heavy crowd, the minister had to make a lot of efforts to reach his yacht. 
As per a report, some of the actor's fans allegedly did not give the way to the minister to reach his yacht, that further triggered his anger. 
Patil, after managing to reach the shore somehow, found out that due to it was due to Shah Rukh, the crowd had assembled at the spot and therefore, his yacht could not come at the shore. 
Jayant Patil shouted at the actor for not coming out of his yacht at the Alibaug jetty. 
Ranting at Badshah Khan in Marathi, the MLC said, "You may be a superstar, but you don't own Alibaug."
As Patil leaves the scene, Shah Rukh Khan came out and exit his jetty to loud cheers from the fans. Watch all the happenings in the video below.
 For more entertainment news and updates, follow our Facebook page