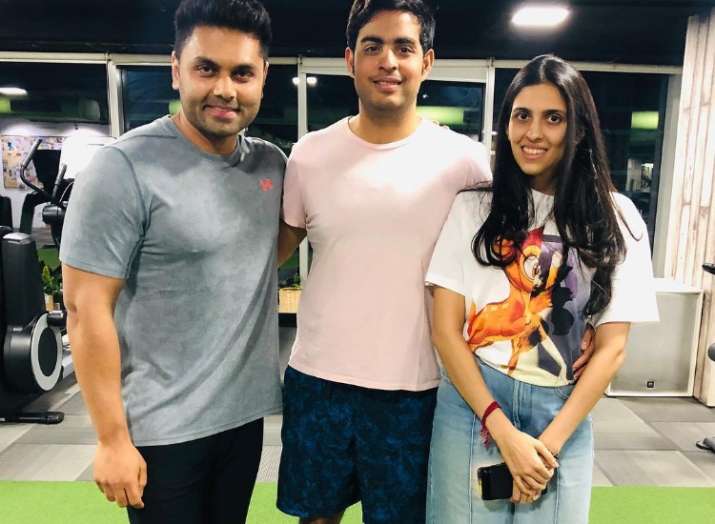 Akash Ambani and Shloka Mehta, who recently got married, hit the gym. All our timelines made space only for the wedding updates and pictures of the Ambani son- Akash with Shloka Mehta. They both had a fairy-tale wedding with all the famous personalities of the B-town and politicians gracing the event. 
Ambani's know how to stay in the highlights. The newlywed couple is now much in news for stepping into the gym. Husband-wife duo is now the new gym partners. Kunar Gir, the celebrity fitness trainer recently uploaded a picture with Akash Ambani and Shloka Mehta. 
"With Shloka and Akash Ambani, I don't know where the lines blur from work to play and from client to friend. @shloka11 @aambani1 - The warmth and love that you showed have made us feel so special at Steel!  Thank you guys for a memorable evening! We look forward to welcoming you again soon," Kunal Gir's caption says.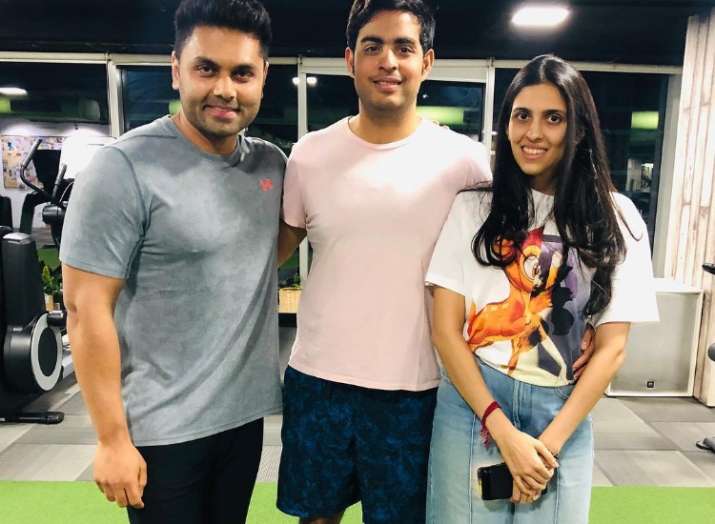 What made Akash and Shloka hit the gym is the new question? 
Shloka Mehta looked stunning in all her attires at her wedding. Her jewelry and traditional Indian dresses complemented each other.
Now, where ever the newlywed heads towards, Paparazzi follow them. Their very famous video of kissing each other after dancing is going viral. Watch video:
Seeing the picture, it seems, Shloka has come to buck up Akash Ambani to workout hard. Akash was seen in a sporty look, whereas Shloka seemed as if she has come to pay a visit to Akash while he is working out.