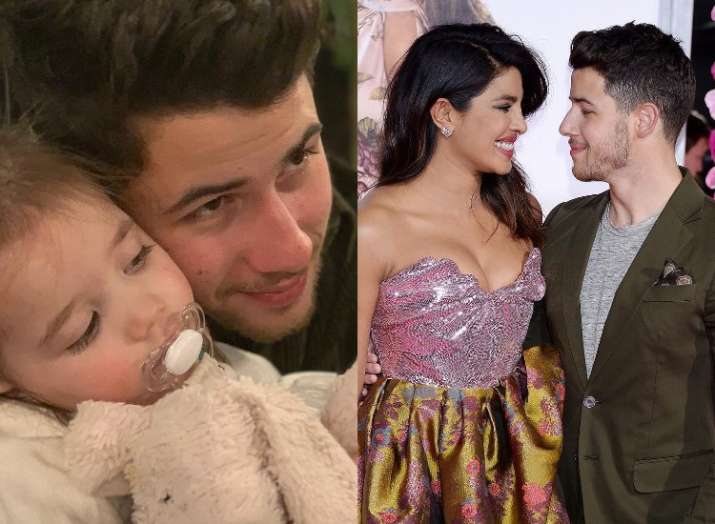 Bollywood actress Priyanka Chopra's brother-in-law Kevin Jonas says his daughter Valentina did not approve of Priyanka's presence in Nick Jonas' life easily. Jonas Brothers, who recently reunited after six years with the single "Sucker", appeared on the "The Late Late Show With James Corden". Kevin spoke about how his daughter Valentina was reluctant to share Nick with Priyanka when she first met her, reports dailymail.co.uk
When the host asked Kevin if his daughters approved of the new additions to the family, he said: They definitely do now... but at first it was all rough going. My youngest daughter Valentina, she is very connected to Nick. The day when she met Priyanka, she put her hand around his shoulder, every time her hand would go around Valentina, she would just push it off. And this just became an ongoing joke. I'm not sure Priyanka loved it at first but they're cool." 
To this, Nick laughed and revealed that Priyanka's reaction at that time was 'This is very funny'. Priyanka Chopra married Nick Jonas in December last year in Jodhpur in a dreamy wedding ceremony. Soon after the wedding, the actress changed her Instagram handle to Priyanka Chopra Jonas. Later, when she appeared on The Tonight Show Starring Jimmy Fallon to promote her Hollywood movie Isn't It Romantic, she revealed, "I always wanted to add his name to mine because I feel, like, you know, we are becoming family. And I'm a little traditional and old school like that. It doesn't take away my identity. He gets added to who I am".
The actor is also working on her memoir titled Unfinished. "I am writing the book this year. I am excited about it. It is about all feelings through my career and getting married. In the last two-three years, I found my feet a lot more as a woman and as a person. I am not so insecure. So, thought it is the right time to delve into things before I change my mind and go back into my shell," she said.
(With IANS inputs)