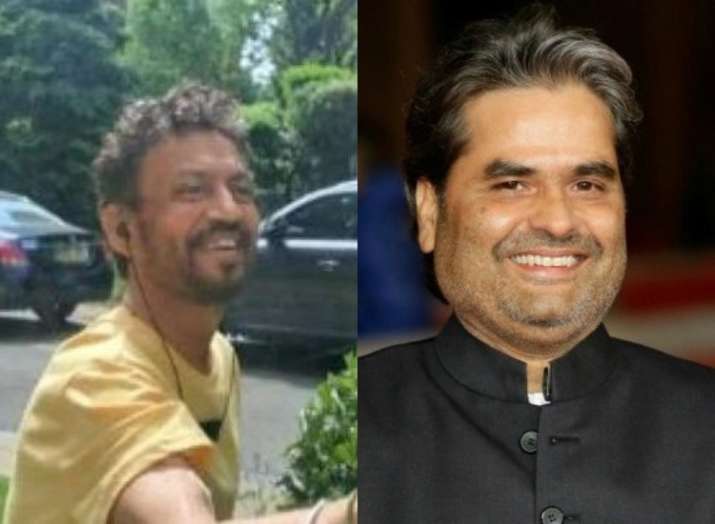 Director Vishal Bhardwaj today said Irrfan Khan, who is currently in London undergoing treatment for neuroendochrine tumour, is recovering and they are in touch with each other via text messages. 
The director said he hopes the actor recovers and returns to India soon. 
"Irrfan is in touch with me. I keep talking to him. He is recovering. Our prayers and wishes are with him and we hope he recovers soon and will return soon," Bhardwaj told reporters at the launch of Hariharan's song 'Afsaane' where the singer has collaborated with sons Karan and Akshay. 
Bhardwaj, who has worked with Irrfan in "Maqbool", "7Khoon Maaf" and "Haider", had announced another film with him and Deepika Padukone before the actor fell ill. He, however, hopes to begin the film soon. 
Bhardwaj said the actor records songs and sends him over WhatsApp. "He sings these days and records songs and sends it via WhatsApp. He sings lullabies and watches cricket," the director said.
(Also read: Irrfan Khan fights cancer; His new Twitter display picture is all about positivity and smiles)
Irrfan Khan broke the news about his neuroendochrine tumour through a heartfelt Twitter post in which he disclosed that he is going out of the country for treatment and will be coming back with more stories to tell. Here is his post.
(With PTI inputs)