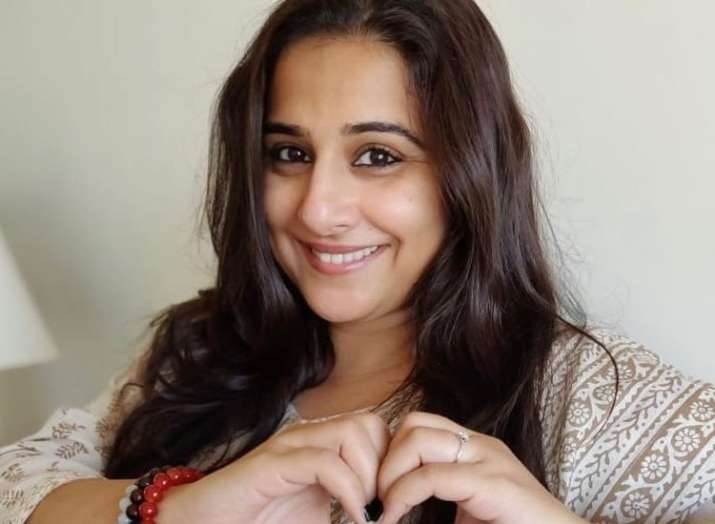 Bollywood actress Vidya Balan has said she is trying to do a web series based on the life of India's first and only woman Prime Minister Indira Gandhi. Vidya was interacting with the media at the announcement of nominations for the first edition of the Critics Choice Film Awards, initiated by the Film Critics Guild and Motion Content Group, here on Tuesday. The web series will reportedly be produced by her husband Siddharth Roy Kapur.
Vidya said, "I am trying to do a web series which will be based on the life of Indira Gandhiji. As of now, we are trying to do it, but let's see how it takes shape." She added, "I feel doing a web series involves a lot of work. While doing a web series, a lot of people associate themselves with it as compared to making a film. So, it takes a lot of time. But when I will do it, I will make sure that it turns out really well."
While interacting with media, Vidya Balan was also asked if felt bad for not getting an award for any role. The actress revealed that she felt sad when she didn't receive a nomination at the award ceremonies for her performance in the 2007 film "Bhool Bhulaiyaa". In "Bhool Bhulaiyaa", Vidya essayed the role of a woman haunted by a ghost and her effortless transition from Avni to Manjulika was praiseworthy.
Asked if she has ever felt sad about not receiving a nomination at award ceremonies, she said: "I remember I wasn't nominated for my performance in 'Bhool Bhulaiyaa' at the award ceremonies. At that time, I really felt sad because everybody was saying that I had performed really well in the film, but no one nominated me for that film. I remember I was bit shocked after that but I think it's a part of life."
Vidya has received several awards, including a National Film Award, as well as multiple Filmfare Awards, Screen Awards, IIFA Awards, and also accolades from the Producers Guild and Zee Cine Awards in her 14 years long film career.
Sharing her thoughts on award ceremonies, she said: "I have received many film awards in my career, so I am really happy about it. I think as an industry, we should appreciate each other's achievements. Sometimes you win and sometimes someone else wins the award, but you shouldn't take it so seriously that you should feel a grudge about it. "When you win an award that time, you feel really good but when someone else wins it, then you should clap for them. What's the big deal in it?"
(With IANS inputs)