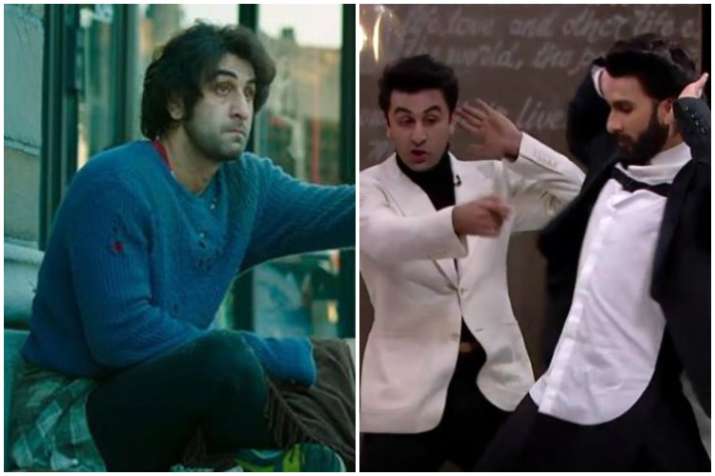 Actor Ranbir Kapoor is garnering love from movie buffs ever since the trailer of his upcoming film Sanju was released. It is hard to believe that any star other than Ranbir could have done justice to the role. But recently, Vidhu Vinod Chopra revealed that he Ranveer Singh was his first choice for the film and was not in a favour to cast Ranbir. He added that the latter was Rajkumar Hirani's choice. Finally, Ranbir has reacted to Chopra's comment.
In a recent interview, the handsome hunk stated that he is really happy the movie came to him. He was quoted as saying, "I don't know about his regrets and anything of that kind. But I am really happy that it came into my life. And it came into my life when I was really in need of inspiration. You know. It's a luxury that every actor finds inspiration in every film they do. This came with that. So, I am very happy that it came into my life."
Earlier, Vidhu said that he thought an actor like Ranveer had the flamboyance and ability to completely get into the skin of Sanjay Dutt. However, Hirani was adamant to cast Ranbir.
It is yet to be seen in coming days if Ranbir has done justice to the role. On a related note, Sanju, based on the life of Sanjay Dutt, is all set to hit the screens on June 29.