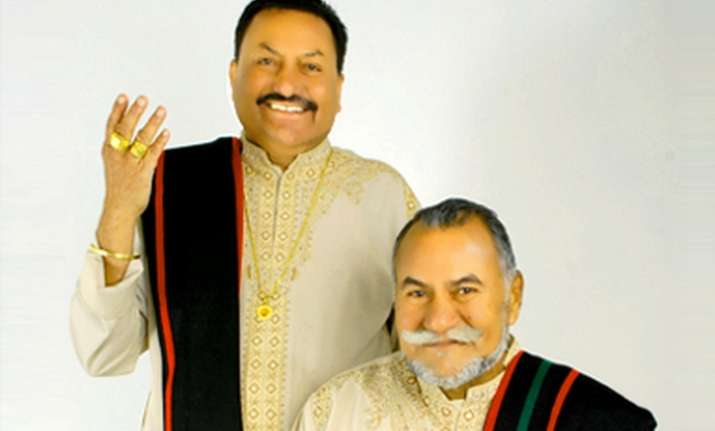 The younger of the Wadali Brothers duo, Ustad Pyarelal Wadali breathed his last at 75 after suffering a heart attack in the late night of Thursday. After the heart attack, Pyarelal Wadali was immediately taken to Fortis Hospital in Amritsar, according to reports. He remained under the care of the doctors for another five hours but was declared dead at 4 AM in the morning.  In fond memory of the popular Sufi singer, let's have a look at some evergreen songs crooned by Ustad Pyarelal Wadali.
Musicians from Guru Ki Wadali in Amritsar, they lent their voices to Bollywood tracks like Aye Rangrez Mere (Tanu Weds Manu; 2011) and Ik Tu Hi Tu Hi (Mausam; 2011). They made their debut in Bollywood with songs written by Gulzar for the movie Pinjar.
The brothers started their journey as bhajan singers at Harballah temple in Jalandhar.
Before the Wadali Brothers became famous Sufi singers, both Ustad Pyarelal Wadali and Ustad Puran Chand Wadali were in the most unexpected profession. While elder brother was a wrestler, Ustad Pyarelal Wadali was trying to make ends meet with by playing the role of Krishna in the village rasleela. 
It was their father, Thakur Das Wadali, whose compelling efforts forced Puranchand to learn music. After Puranchand trained himself as a professional classical singer learning music from the likes of Pandit Durga Das and Ustad Bade Ghulam Ali Khan, he mentored his younger brother. Ustad Pyarelal regarded his elder brother as his mentor who trained him to his professional career.
Pyarelal Wadali's remains will be reportedly taken to the brothers' native village of Wadali Dogran, where the followers can pay their last respects.