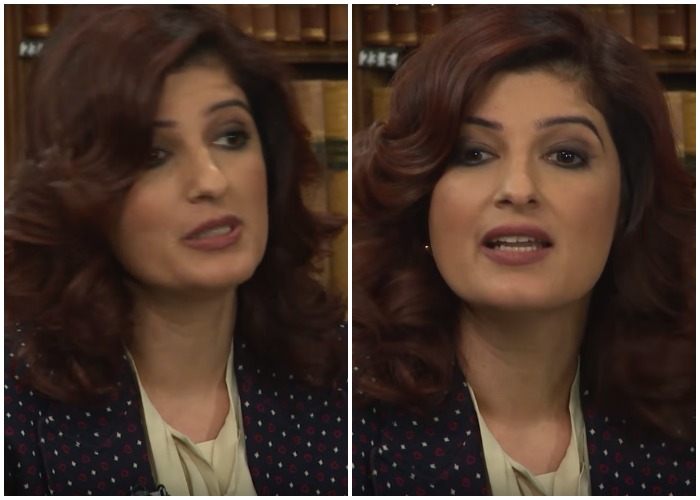 Former Bollywood actress and producer of upcoming film PadMan, Twinkle Khanna was invited to speak at the Oxford Union. She chose to speak about real life Pad Man Arunachalam Muruganatham, the man behind low cost sanitary napkins in India. She also offered her words on the topic of menstrual hygiene and taboo around the world. In the few minutes of her talk, she traced the journey of how PadMan came into being. During her Q&A session, Twinkle Khanna also met Nobel Prize winner Malala Yousafzai and discussed women education with her.
On Tuesday, the PadMan producer shared the entire video of Oxford Union session on her official Facebook page. She also shared this news on her Instagram account. You can watch the 40-minute long video here.
While writing her book, The Legends of Lakshmi Prasad, she came across Arunachalam Muruganatham's life account. After 8 months, she got a nod from him.
She told, "My primary motivation to make a movie on menstruation was to bring awareness to a subject that so far has been tucked away in shadows and like Voldemort is never mentioned."
Twinkle Khanna mentioned the figures of the percentage of girls dropping out of schools because of periods. She also narrated a shocking case when a girl committed suicide after being mocked by her classmate for staining her chair.
She said, "With Padman I hope that its more than a movie, its a movement. Where women are no longer held back or embarrassed because of their biology. Where commercials don't show blue liquid on sanitary pads instead of red. Where President Trump cannot shame a reporter by saying she is bleeding from whatever. Where we cannot promise all our school girls iPads, but give them all the sanitary pads that they need."
PadMan is produced by Twinkle Khanna and helmed by R. Balki. It stars Akshay Kumar, Radhika Apte and Sonam Kapoor in lead roles. It is scheduled to release on February 9, 2018