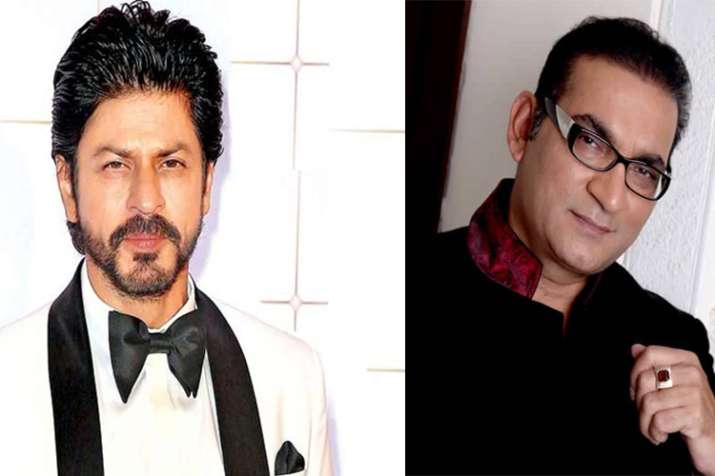 Bollywood's playback singer Abhijeet Bhattacharya, has sung for King Khan Shah Rukh in many of his hit films. Abhijeet recently speaking about his songs and Bollywood stars said that he has made many superstars with his voice. He also stated that Shah Rukh was a superstar only till the time he sang for him.
Notably, Abhijeet has sung many of the hit Bollywood tracks including Tauba Tumhare Ye Ishaare, Chalte Chalte, Zara Sa Jhoom Lu Main, Main Koi Aisa Geet Gaaun, Baadhah O Baashah and Tumhe Jo Maine Dekha for Shah Rukh.
Abhijeet recently in an interview with India Today was quoted saying as, "I made superstars with my voice. Till the time I sang for Shah Rukh Khan, he was a rock star. When I stopped singing for him - and I stopped singing for him - he came down to Lungi Dance."
Abhijeet stopped singing for Shah Rukh after Om Shanti Om and revealing the reason of it, he said, "It was a very small reason I stopped singing for Shah Rukh. In Main Hoon Na, they showed everyone from a spot boy to everyone else, but the singers. The same thing happened with Om Shanti Om. Stars sang Dhoom Tana." 
Abhijeet further added, "It was my voice. But it wasn't shown anywhere. The self-respect was hurt. Why should I ask them to add my name? The problem is I don't lack anything. So why should I ask for this?''
However, Abhijeet is quite vocal and can often be seen making statements on various controversial issues from the film industry.