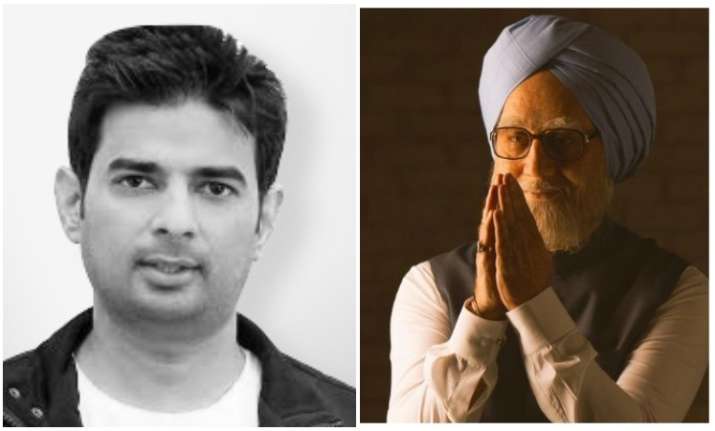 The Accidental Prime Minister director Vijay Ratnakar Gutte, has been arrested by the Directorate General of Goods and Services Tax Intelligence (DGGSTI) in Mumbai for alleged Goods and Services Tax (GST) fraud of at least Rs 34 crore, according to court documents, according to Indian Express report. 
Vijay Ratnakar Gutte;s firm, VRG Digital Corp, has been indicted for taking 'fake invoices' under GST amounting to at least Rs 34 crore for animation and manpower services from Horizon Outsource Solutions Pvt Ltd. The latter is also under government vigilance after committing a GST fraud of more than Rs 170 crore.
The Indian Express notes that court documents claim VRG Digital Corp had also asked for a cash refund of Rs 28 crore from the government agency against CENVAT (Central Value Added Tax) credit which was received for the fake invoices since July 2017.
Vijay Gutte has been booked under Section 132 (1)(c) of the CGST Act, which involves "wrongful availment" of input tax credit using bills and invoices that have been issued without any supply of goods or services.
Vijay's father, Ratnakar Gutte, had contested the 2014 assembly polls from Gangakhed in Parbhani district as a candidate of the BJP-led alliance but faced defeat.
In cases where the amount of tax evaded or the amount of input tax credit wrongly availed or utilised, or the amount of refund wrongly taken exceeds Rs 5 crore, the guilty is liable to a fine and a jail term of up to five years.
As per the same reports, the remand application filed in court said, "The accused (Gutte) had not only availed of non-existent input tax credit (ITC) but further went ahead and fraudulently claimed refund of such ITC from the GST department on the strength of such fake/ bogus invoices to defraud state exchequer," said the remand application filed in the court. The agency also said that Vijay Gutte was not cooperating with the investigation.
Based on the 2014 memoir of the same name, The Accidental Prime Minister features Anupam Kher. Written by Dr Singh's media adviser Sanjay Baru, the film revolves around the life of Dr Singh, the economist and politician who served as the Prime Minister of India from 2004 to 2014 under the United Progressive Alliance.