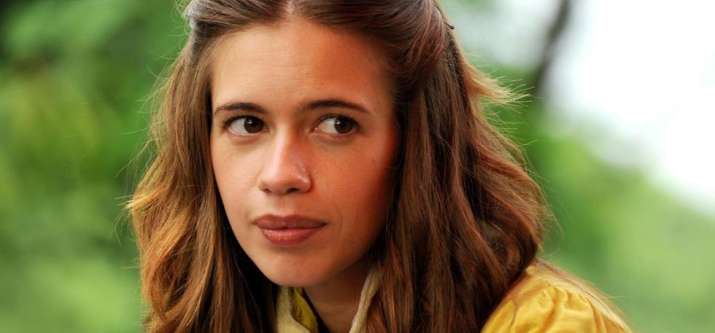 Bollywood has been rocked by shocking allegations against veteran actor Nana Patekar. Tanushree Dutta has accused him of sexual misconduct on the sets of the 2008 film Horn Ok Pleassss. Apparently, Nana's unwanted advances during the shoot of a special number for the film made Tanushree so uncomfortable that she had to opt out. Bollywood celebrities like Priyanka Chopra, Farhan Akhtar and Hansal Mehta among many others have come out in support of actress Tanushree Dutta,
Now, Kalki Koechlin has come forward to speak about Tanushree Dutta, Nana Patekar controversy. "I have no take on that because it's not my story to tell. I am very clear when I talk about the issues from what I have experienced, and I cannot speak on the behalf of somebody else", the actress was quoted as saying to Pinkvilla.
In an interview with India Today Television, Tanushree claimed that Nana was "lurking" on the sets of Horn Ok Pleassss for no reason when she was shooting for a solo number. Apparently, he told the choreographers to stay away and began teaching her the dance steps himself. Tanushree walked out of the film after Nana allegedly coerced the makers to add an "intimate dance" with her.
On his part, Nana has denied the allegations and said that there were at least 50 people on the set so there was no question of misbehaving with Tanushree. His lawyer, Rajendra Shirodkar, told India Today that they will "initiate appropriate legal proceedings including filing a complaint for defamation".
Currently, Nana is in Jaisalmer to shoot for Sajid Khan's Housefull 4. After the controversy broke, Farah Khan shared a groupfie on Instagram, announcing that they were flying to Jaisalmer for the shoot.