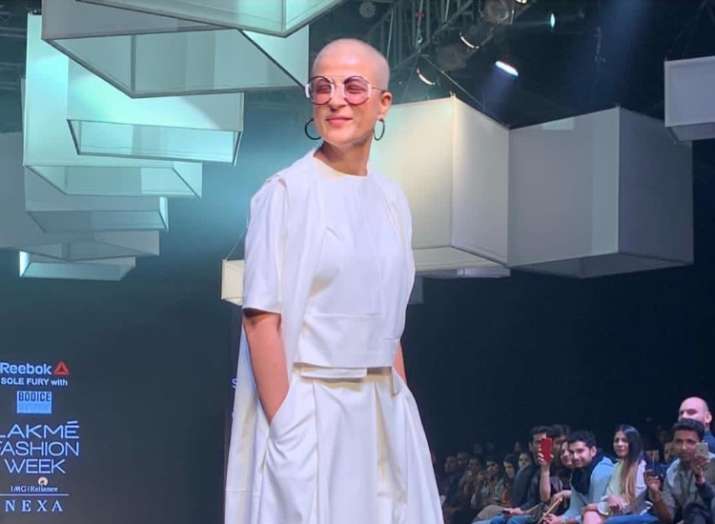 Tahira Kashyap, a filmmaker and actor Ayushmann Khurrana's wife, has been giving major goals of a strong and beautiful woman ever since she battled out breast cancer. In September 2018, Tahira took to Instagram to announce that she is being treated with breast cancer and and has undergone a mastectomy procedure. While she has always been open about her struggle and inspired many other people with her positive attitude towards life, Tahira now revealed how her son reacted when he saw her bald for the first time.
While talking to a website, Tahira said, "On emotional note, you never know how you are going to react until the situations comes. So, when I started going for my chemo, I knew I will lose my hair and I had kept one wig ready, lots of scarfs ready, of different colors. I had kept everything ready because I wasn't ready to go bald. I had never imagined myself bald, not even short hair. I came from the school of thought where beauty meant long hair but that was old me. But there was one day when the extensions couldn't hold on to the humble strands of hair I had on my head. So one day I had to decide to shave it off."
She further added, "When my son saw, he was like, 'I have seen men go bald, why did it have to happen to my mother? He told me not to meet his friends but I did exactly that, I met them and after spending 15-20 minutes, they knew all is normal. That day I redefined beauty for them."
Recently Tahira also opened up about her journey with Humans Of Bombay and set the bars high of how positive and inspirational a person can be for others. The moment Tahira shared the post of Humans Of Bombay in which she chronicled her battle with cancer, husband Ayushmann Khurrana showered her with love emojis in the comments.