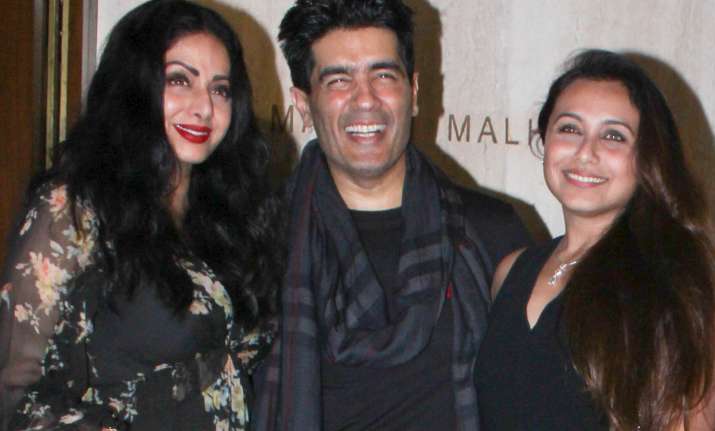 Actor Rani Mukerji today remembered veteran actress Sridevi as a guiding light in her life. She said that her untimely death is the most painful thing she has dealt with after father's demise. The actor said she felt close to Sridevi, known has India's first female superstar, considered her an "inspiration personally and professionally."
"For me it's the most painful thing I have dealt with after my dad's passing away. And her face is coming in front of me again and again. The love she had for me was so tremendous and intense that I feel somewhere I have lost a guiding light in my life.
"She has been my inspiration personally and professionally. She was very close to me. She was like my 'maasi'. She was someone I looked up to. I just feel there is one more person I have lost in my life I loved and who loved me back," Rani told PTI.
Veteran actress Sridevi Boney Kapoor passed away in Dubai, where she was present to attend her nephew Mohit Marwah's wedding. Earlier reports were saying that she succumbed to a massive cardiac arrest however autopsy reports claim that her death was a case of 'accidental drowning'. The actress was staying in Jumeirah Emirates Towers, where she was visited by her husband Boney Kapoor just before her death.
The last rites of actress will take place in Mumbai at 3:30 pm on February 28.