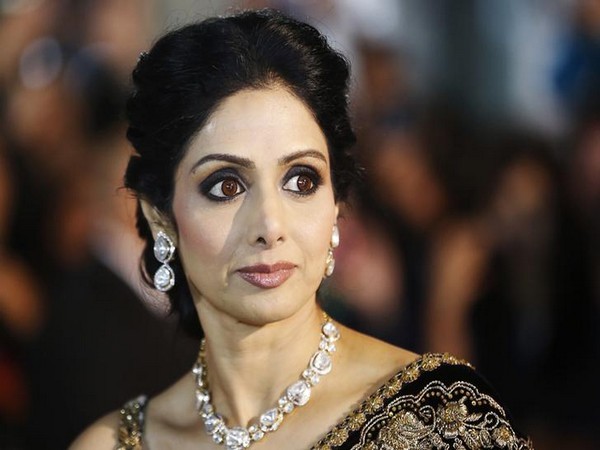 Bollywood's one of the finest actresses, Sridevi's untimely death has left the entire nation in shock. Right from the Bollywood celebrities to cinephiles, everyone cannot sink in the thought that such a flamboyant actress is no more in this world. This Sunday, India woke up the devastating news of Sridevi passing away in Dubai, where she was there to attend her nephew Mohit Marwah's wedding. Just a night ago, videos and pictures of the actress clad in beautiful couture and dancing on famous Bollywood numbers were doing rounds on social media. And a few hours later, people get to know the news of her death.
Sridevi's native place in Tamil Nadu, Meenampatti in Sivakasi Taluk was also grief-stricken, as they lost their mayil so soon. Sridevi got this nickname after she played a role of village beauty Mayil in Bhaaratiraaja's debut film Pathinaru Vayadhinile. She shot to fame with this film.
The villagers, who still can't gulp down the fact that Sridevi is no more, had put her childhood pictures in front of her ancestral home and offered floral tributes as a mark of paying their final homage to her.
Srinivasan, who is a close friend of Sridevi's family told Express that he lived with the actress' family for around 30 years in Chennai.
"The news of her sudden demise came as a shock to us. She will live long in the hearts of the villagers," he said.
Srinivasan also told about Sridevi's family. He said that her grandfather Ponnusamy was a well-known person in Meenampatti village. He had two sons, Ayyapan and Ramasamy. Sridevi was Ayyapan's daughter. Sridevi's family was close to Chief Minister K Kamaraj's, who also hails from Virudhunagar district.
In 1989, Ayyapan contested in the assembly election from Sivakasi constituency as a Congress candidate. Sridevi came to the village for a few days to campaign for her father. That was the last time she came to the village. However, Ayyapan lost the election," said Srinivasan.
Sridevi died on Saturday night in her Dubai Hotel bathroom at around 11:30 pm. Earlier, there were reports that the actress succumbed to a massive cardiac arrest. But now autopsy reports are saying that the 54-year-old actress died due to accidental drowning in her bathtub. Boney Kapoor has been retained by Dubai Police and was asked not to leave the country until further orders. Arjun Kapoor has left for Dubai to be with his father.