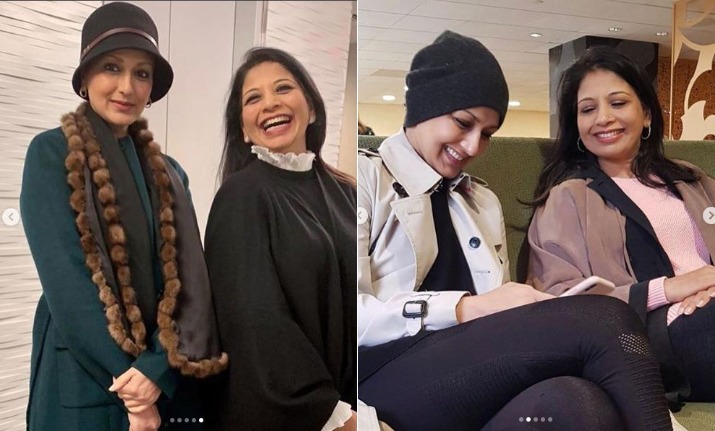 Sonali Bendre has finally returned to India after staying in New York for over four months. The actress was diagnosed with high grade cancer that had metastasised. She was being treated in the US with her husband Goldie Behl and sister Rupa by her side. While she battled cancer, her family stood by her through everything that life threw upon her. One among those rock-solid supports was her sister Rupa. After returning to India to her nest, Sonali Bendre penned an emotional post for her sister, telling the world how the brave lady held her hand and stood by her, leaving her own family behind for a while.
Sonali Bendre shared some throwback pictures from her little Ganesh Chaturthi Pooja that she had in New York. Elder sister Rupa was looking after Sonali while she was receiving treatment for her cancer in NYC.
Sonali quotes Pam Brown, while writing about how her sister has been a constant source of motivation and hope for her. She wrote, "An old sister is a friend and defender - a listener, conspirator, a counselor and a sharer of delights. And sorrows too. Rupa Tai has been all this and more."
You can see in the pictures that Rupa shares the same radiant smile as Sonali Bendre. The sisters spent a lot of quality time in New York, which we can see in the photos shared by the actress.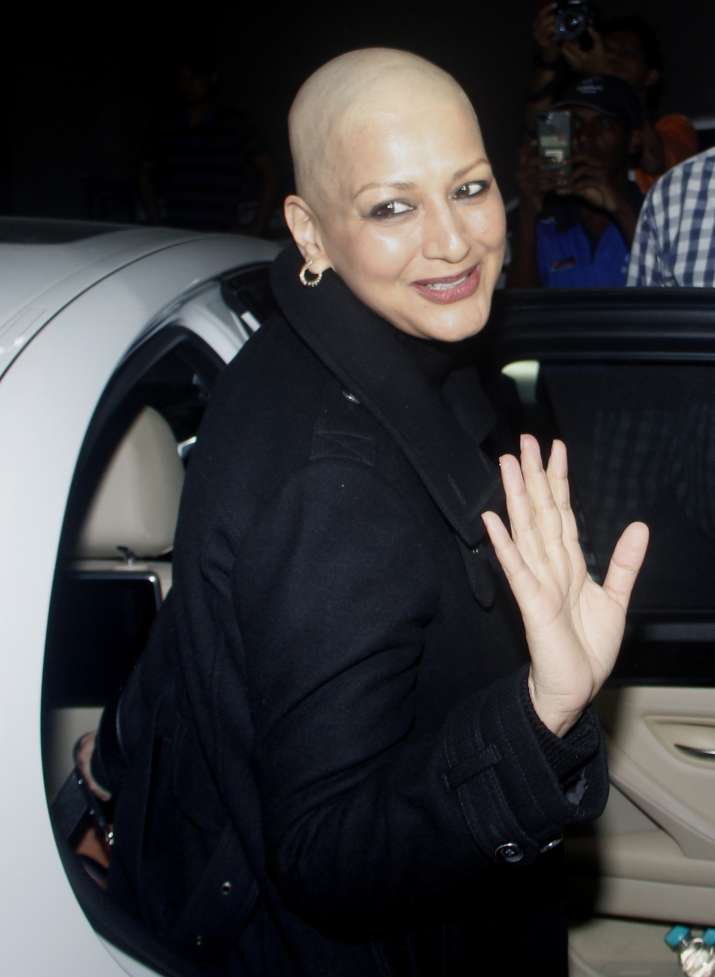 She has now returned to her den in Mumbai and is super-happy to reunite with her family and especially her pooch Little Miss Icy. Soon after her return, she shared an adorable picture of herself kissing her golden retriever.
Husband Goldie Behl talked to ANI about Sonali Bendre's health. He said, "Sonali is doing good. She is back for good. She is recovering very well. For now, treatment has ended. But the disease can come back so regular check-ups will be done."