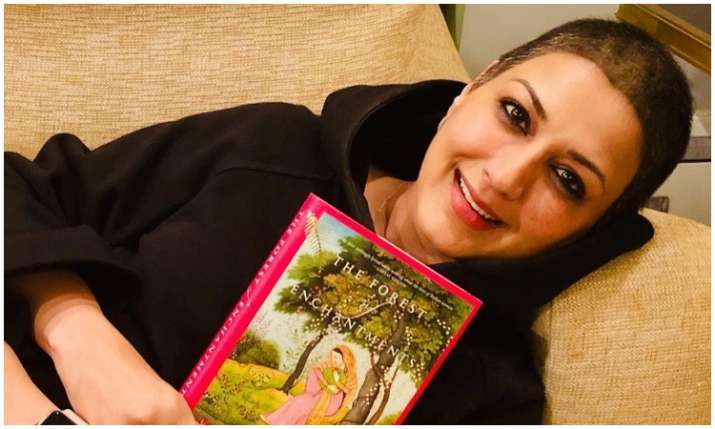 Actress Sonali Bendre, is taking everything that life has thrown upon her with a pinch of salt. Even cancer can't bend her optimistic and never-say-die attitude. Ever since she has been diagnosed with high-grade cancer, instead of dropping the curtains, the actress chose to chronicle her journey through recovery on social media.
Now, the actress is gearing up to read her first book of 2019. Taking to her Instagram account, Sonali Bendre shared a lovely picture and said, "The first book of 2019 on #SonalisBookClub is going to be @divakarunichitra's latest book, "The Forest Of Enchantments". I've read some of her works previously and I've been very intrigued with her stories. Now, I'm really excited about her new book and I can't wait to read it with you all!".
Recently, Sonali Bendre celebrated Hrithik Roshan's birthday with husband Goldie Behl and Sussanne Khan.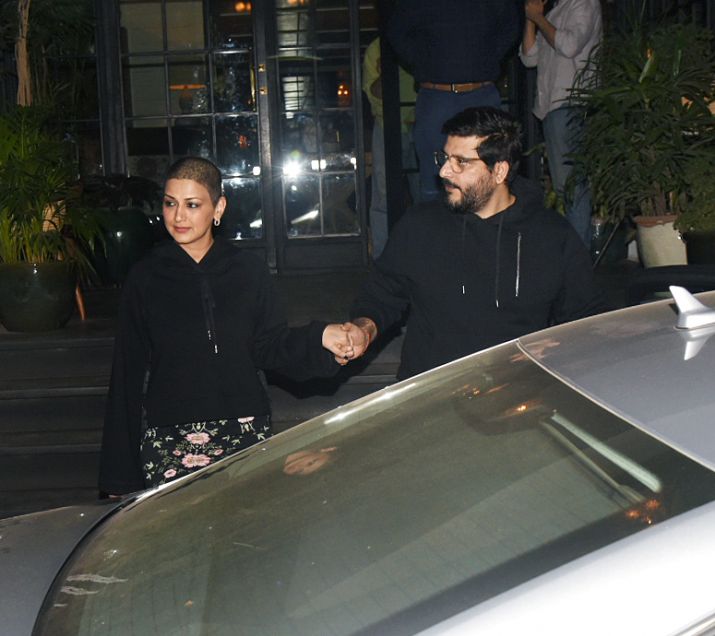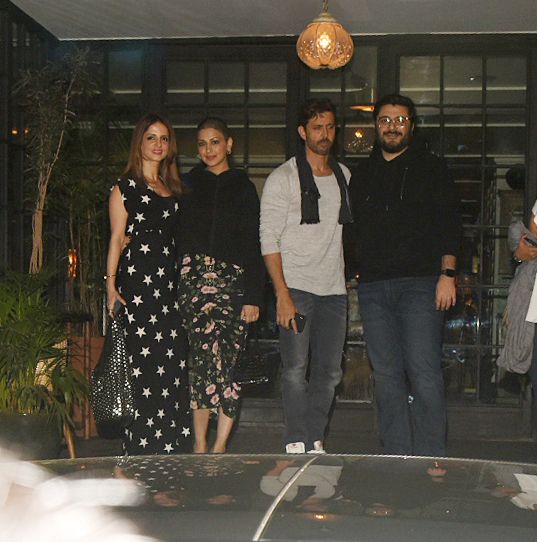 On Sonali Bendre's 44th birthday, Goldie Behl had the most heartfelt wish for his wife.
Meanwhile, BFF Sussanne Khan shared an adorable picture.
Waving goodbye to 2018, Sonali shared a number of pictures and wrote, "Throwback to my last blow-dry before I cut my hair. Now that my hair is gradually growing back.... Maybe I can look forward to another blow-dry in 2019! This journey has been immense, and has taught me so so much.... From being in awe of the body's willingness and capacity to fight and heal and recover to overwhelming gratitude to the people who have stood by me and been pillars of strength to being reminded of life's transience and that things come and go (much like my hair). Here's looking towards a healthier and happier 2019. Onwards and upwards... #SwitchOnTheSunshine #OneDayAtATime".