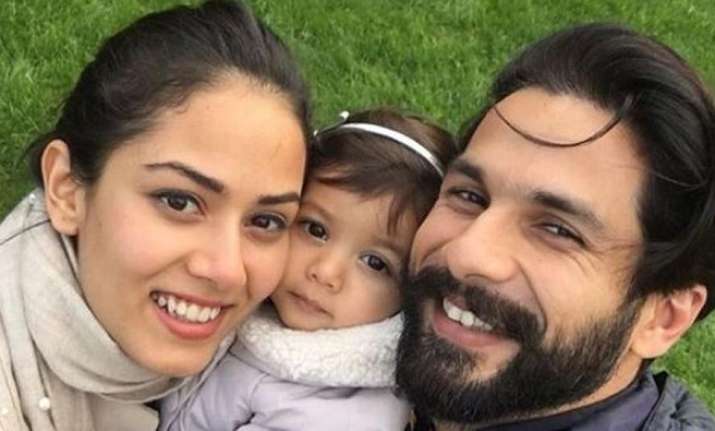 Bollywood's most loved couple Shahid Kapoor and Mira Rajput made an appearance at Gautam Gupta and Smriti Khanna's wedding reception last night. The couple surely hogged the limelight. And one thing is for sure, Shahid and Mira's fashion game never misses to be on point. But there was something else that caught our attention. It was nothing else but Mira Rajput's phone. When we observed it closely, we saw a picture as her wallpaper and we couldn't help but zoom in to check whose picture it was. So what's on Mira Rajput's phone? What could her wallpaper be? Let's check it out.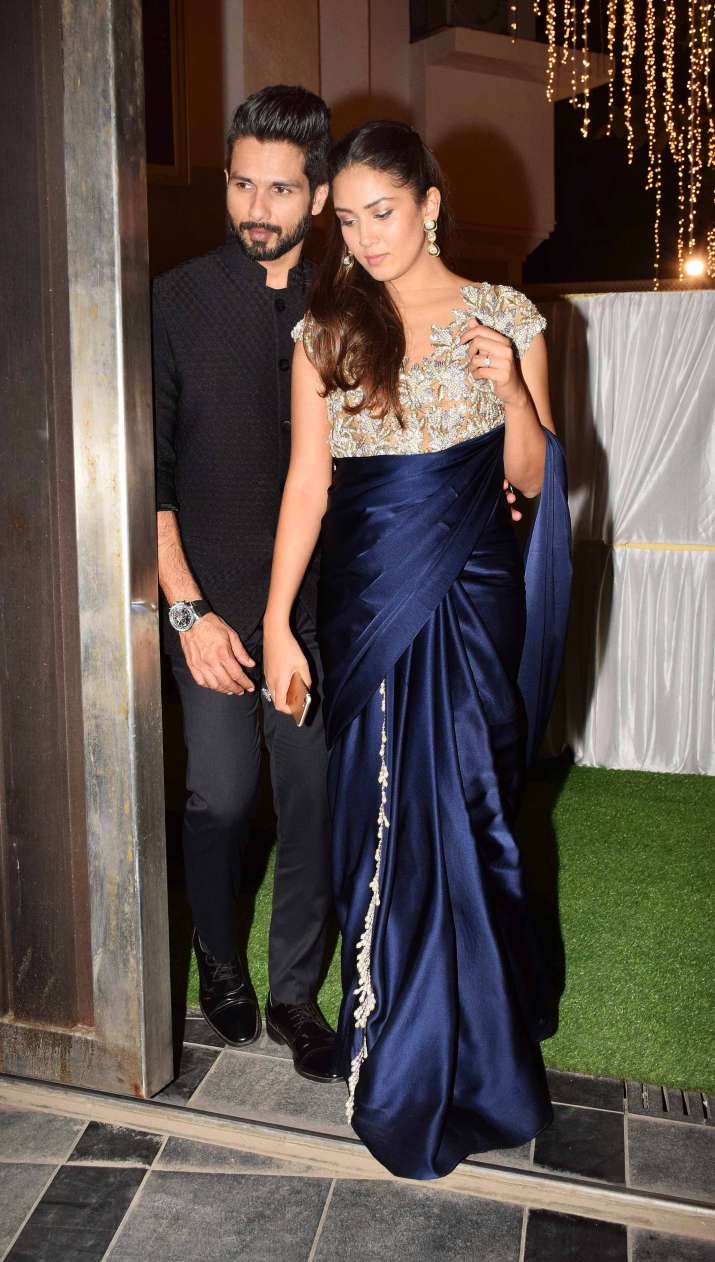 Many of you may have guessed the picture and it was pretty obvious. Isn't it? After all, Mira is a doting mother to adorable baby girl Misha and a loving wife. So now you're getting the hint. It has to be either her daughter Mish or her husband Shahid Kapoor as wallper. Take a guess, maybe?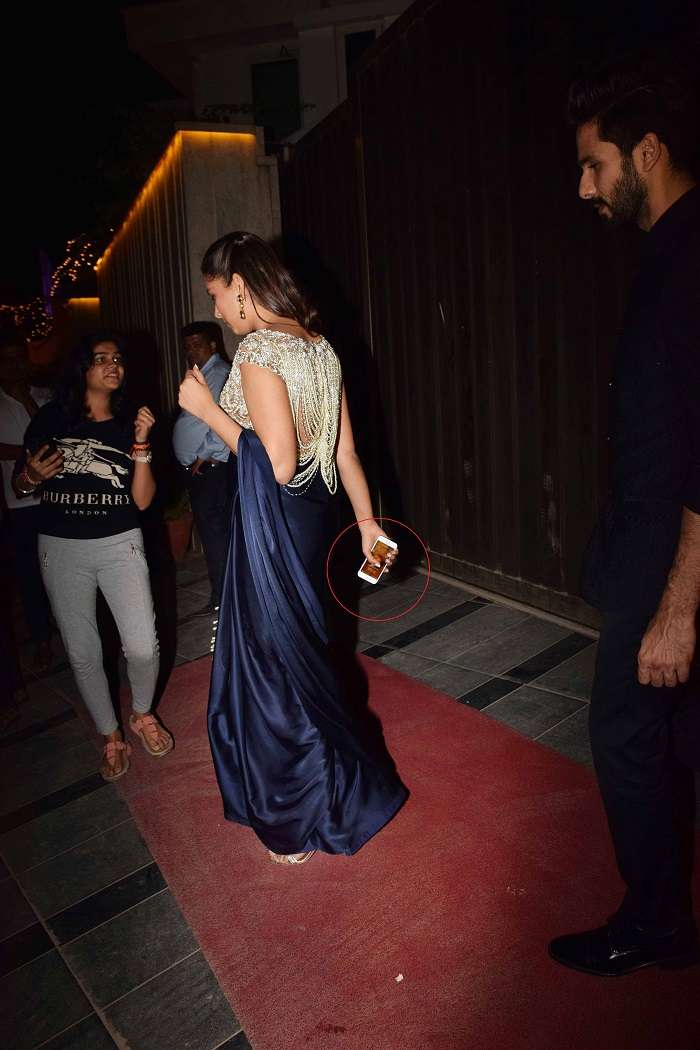 Mira is having Misha's picture as her wallpaper and we aren't surprised.  Although, the complete picture isn't visible as Mira's thumb is covering her phone. But looking at it, anyone can deduce the baby girl in the picture is Misha.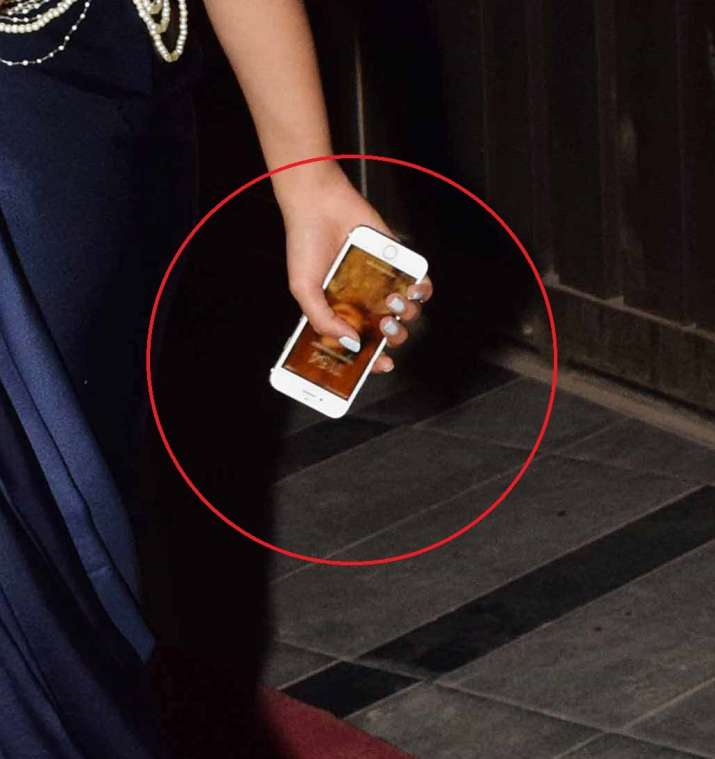 Mira is spotted hanging out with her daughter Misha every now and then. She is a hands-on mother when it comes to Misha. When asked about her idea how she would like to bring up her child considering Shahid Kapoor is an actor and there's no way Misha can escape the limelight, she said, "Yes, it bothers sometimes when it gets too much or the paps come too close especially with Misha when there are so many flashes. She's a small baby and her eyes are still little sensitive and it is something that we like to monitor. One doesn't want to hide their child away from the world but it's the flash that one is concerned about. But one needs to understand, being a celebrity doesn't change the fact that you are first a parent and every parent wants to do their best for their child. So you raise your child as your own and not as an actor or a celebrity's child. There's nothing different. Parenthood is a journey you need to experience, you can't understand what it is until you are actually in it, and so I think it's exactly the same. Every parent goes through the same troubles, same joys and same experiences."
Shahid Kapoor and Mira Rajput tied the knot in 2015. They welcomed their first child Misha in 2016. Currently, Shahid Kapoor is busy promoting his upcoming film Padmavati, helmed by Sanjay Leela Bhansali. It also stars Deepika Padukone and Ranveer Singh in pivotal roles.