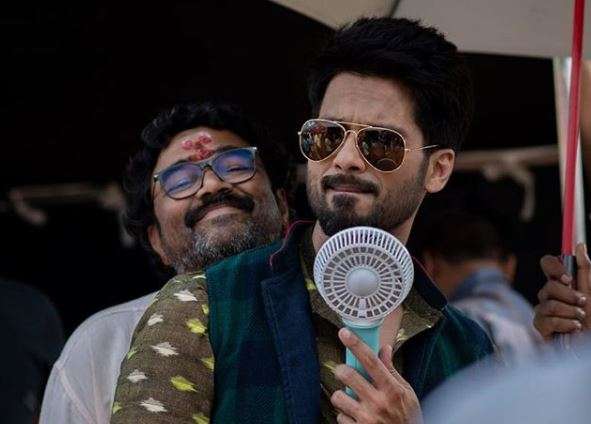 Bollywood actor Shahid Kapoor is all set for the release of his forthcoming movie, Batti Gul Meter Chalu. The film has been directed by Shree Narayan Singh, who also helmed Akshay Kumar starrer Toilet - Ek Prem Katha. At the trailer launch of the film, Shahid said that it is important for mainstream actors to be a part of socially-relevant films so that the message reaches a wider audience.
The actor said his last two films -Haider and Udta Punjab - were appreciated because they dealt with contemporary issues."Haider was about human rights, which is a massive issue in Kashmir and in North East states, then I did Udta Punjab, which was about the drug issue," he said.
Set in a small town, Batti Gul Meter Chalu revolves around the problem of electricity. "I feel proud to be a part of this film. One would think it (electricity) is a small issue but it is not for others. As actors if we can represent those issues, it would be good as we have the opportunity to say something nice otherwise we will lose the chance. We are not making a documentary film as it will never reach anywhere. So you have to make it entertaining and take mainstream actors so you can reach out to a wider audience," said Shahid.
"The issue of electricity is there both in small and big cities. There are 31 million houses without electricity. Also, there has been a sudden rise in bills due to the privatisation of electricity. It is an important issue. I had no idea about the sanitation issue, it is a rural issue. Shree Narayan Singh's film Toilet Ek Prem Katha was educational for me," Shahid added. 
Singh said the idea to make Batti Gul Meter Chalu came from producer Prerna Arora, who was planning to make a film called Roshni and Singh fell in love with the idea and told his writer duo Siddharth-Garima to work on it.
Batti Gul Meter Chalu is set to be released on September 21.
(With PTI inputs)
For all latest news and updates, stay tuned to our Facebook page