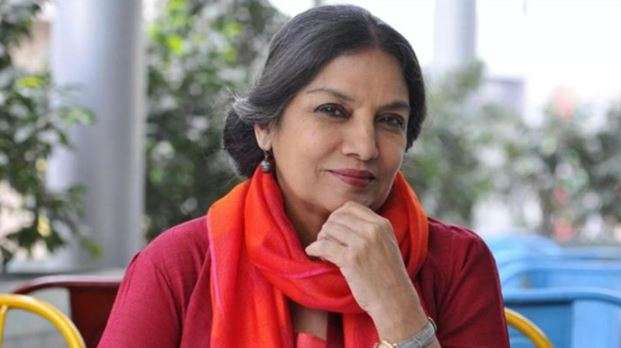 Veteran actress-activist Shabana Azmi believes that there is still a long way to go in achieving higher standards of menstrual awareness. She said men should also be included in initiating more dialogue about periods.
"The glass is half full and half empty... It is not possible that we take this initiative forward unless we involve men," Azmi said.
The actor was addressing a panel titled 'Loss Fertility in Females' at Niine Movement's "Menstrual Awareness Conclave" to mark International Menstrual Hygiene Day on May 28.
Talking about the difficulties of women residing in rural areas, the actor said she was "shocked" to see how they used unhygienic "recycled" cloth during periods.
"Women use cloth, they don't use sanitary napkin. So, they would recycle the cloth but they would not be able to hang it out to dry in the sun because it was such a matter of shame...
"That it will be recognised as a menstrual cloth. So they would dry under the mattresses of the cot. This would lead to inevitable diseases. Even in 21st century India, women didn't have a patch of sunlight for themselves. That hit me so hard," she said.
Azmi said a change in the mindset of people is needed to get rid of the taboo associated with menstruation.
"We need to encourage workshops in schools and village so that women and girls where they are taught exercises to help them cope with the period pain and keep them fit," she added.
The actor was joined by Meenakshi Lekhi, Delhi BJP MP, Avinash Kumar, Director Programme and Policy, WaterAid India, Nishtha Satyam, Deputy Representative, UN India MCO and Dr Jaideep Malhotra, President of the Federation of Obstetric and Gynaecological Societies of India (FOGSI) on the panel.
Akshay Kumar served as chief guest at the event.