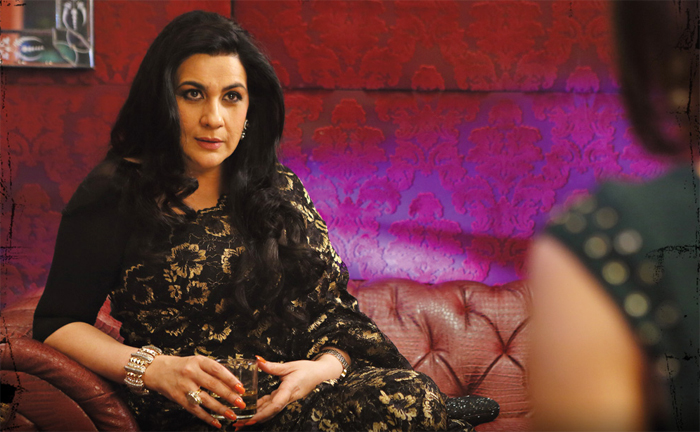 Amrita Singh is being hailed as the perfect mother for bringing up her daughter Sara Ali Khan in such an impeccable manner. It is also being said that her daughter Sara is an exact manifestation of the veteran actress. However, did you know that Amrita Singh had her fair share of struggle before making a mark in Bollywood? It was said that the gorgeous actress wasn't Dharmendra's first choice to cast alongside his son Sunny Deol. He approached another actress for the role, but since he wanted a fresh face for the film, he dropped her name from the project and casted Amrita Singh in Betaab. Rest what happened in history. Amrita became one of the few such Bollywood actresses who became immensely popular right after their debut film.
Soon producers and filmmakers started lining up outside her residence to cast her in their movies. During that time, director Manmohan Desai also wanted an actress for his Amitabh Bachchan starrer Mard. He learnt about Amrita Singh's popularity and immediately went to her with the film. Amrita is 16 years younger to Amitabh Bachchan, but the actress put the age gap behind her to do the film with him.
After being impressed with her performance in Mard, Manmohan Desai casted her in another film Toofan opposite Amitabh Bachchan.
There was a time when Amrita Singh starred opposite heroes of both the generations. In fact, she has also worked with superstar Dharmendra while her debut film was with his son Sunny Deol.
After having kids Sara Ali Khan and Ibrahim Ali Khan, Amrita Singh took a sabbatical from films. She came back to silver screen with 23rd March 1931: Shaheed. She also played Arjun Kapoor's mother in 2 States. Ever since then, Amrita Singh have been playing character roles in many Bollywood films.