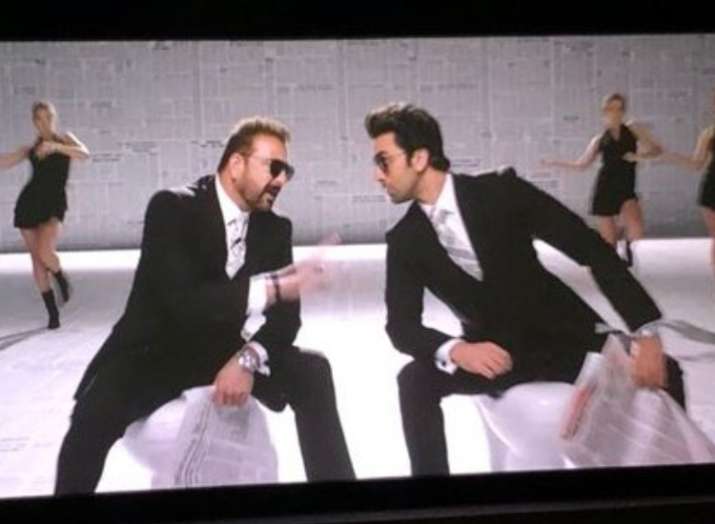 Just two days before its release, Ranbir Kapoor starrer Sanju is getting a lot of attention, both good and bad. While the movie has landed itself in legal trouble for having demeaning dialogues, Rajkumar Hirani hits back at Salman Khan for his remark against Ranbir Kapoor's portrayal of Sanjay Dutt in the movie.
During the round of interviews for his Film Race 3, Salman Khan was asked to comment on the upcoming Dutt biopic and he said, "Whenever Sanju wants to make a comeback, he will. It is all left to Sanjay Dutt, the day he thinks 'I want to come back, he will be back.' Even for the movie Sanju, I thought why did somebody else play his part. No one can do justice to that. The last bit of the film, Sanju only should have played it himself. The last portion of the last eight to ten years, Sanju only should have done it."
Showing his disapproval with Salman's opinion, Ranbir had earlier commented, "It has never happened that a person played himself in his own biopic as it destroys the effect of a character."
Hope you have as much fun watching this scene from Munna Bhai M.B.B.S as I had in recreating it after 15 years 😊🙏🏻 https://t.co/NNLsL4sorN#Sanju #RanbirKapoor @FoxStarHindi @VVCFilms #RajkumarHiraniFilms

— Rajkumar Hirani (@RajkumarHirani) June 22, 2018
Now Sanju director Rajkumar Hirani also decided to speak on the issue. In an interview with Filmibeat, Hirani echoed Ranbir's opinions and told, "The thought of Sanjay as his older self in the film's final portions had crossed my mind for a moment, but then I let it go as I felt it would be too abrupt and weird. For one, you are seeing Ranbir as Sanju throughout most of the film, and then suddenly, you see Sanjay playing his older self, which would have automatically disconnected the public's link with the film."
Well, we can't complain because Ranbir's uncanny resemblance with Sanjay Dutt has not let us miss the charm and magic of real Sanjay Dutt. Produced by  Vidhu Vinod Chopra and Rajkumar Hirani, the movie is slated to release on June 29.
In case you are living under a rock and haven't seen Sanju movie trailer yet, watch it here: