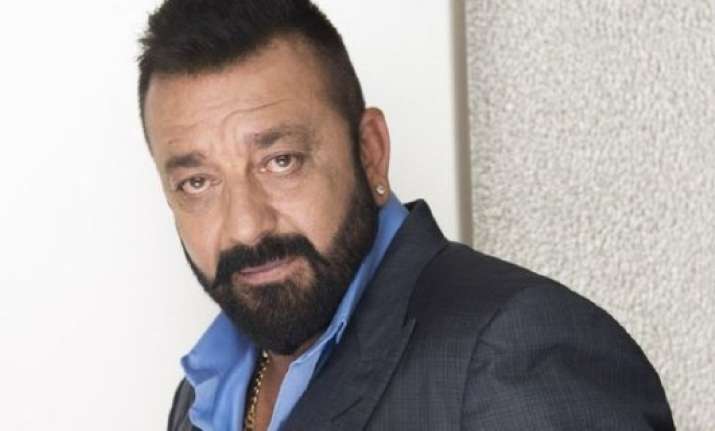 In a case of celebrity worship, a fan has left all her property and valuables to Sanjay Dutt, latest reports say. A 62-year-old woman named Nishi Tripathi has left all her belongings to the Bhoomi actor after she succumb to a terminal disease, according to a Mumbai Mirror report. Nish, who passed away on January 15, had nominated 'Film star Sanjay Dutt' in her bank document and had mentioned Dutt's Pali Hill home address. She had also written several letters to the bank to will several other belongings too. Tripathi family's lawyer and bank officers revealed the details of the will after Nishi's prayer meet.
Sanjay Dutt, on the other hand, was shocked when he heard about the news. He said that he won't be taking a single penny from whatever she has left for him. In a statement, Sanjay Dutt said, "As actors, we are used to fans naming their children after us, chasing us down the street and even giving us gifts. But this has shocked me. I will not be claiming anything. I did not know Nishi and I am very overwhelmed by the entire incident to speak about it".
Sanjay Dutt's attorney, Subhash Jadhav said,"We have communicated that Sanjay Dutt will be seeking no claim on the belongings and will adhere to any legal proceedings necessary to transfer the valuables back to the family".
Now, the news has been creating much buzz across social media and, Twitterati can't keep calm. Several members of the social media are coming forward to express their love for Sanjay Dutt.
@duttsanjay Ur biggest fan BABA... right from my childhood I have got a divine connect with you. Can't do crazy things to prove my fandom however recently visited Imperial heights to meet you along with my 4 year daughter who also calls you BABA. Good luck BABA !! Rise n Shine

— Shashank Mishra (@mishrashasha) March 7, 2018
We were shocked to know that she made Sanjay Dutt as her nominee. She was the daughter of my aunt (my father's cousin)
But somewhere we all knew Sanjay Dutt would help more than our legal system and he did. pic.twitter.com/cvVXeJDbis

— s a T y a (@POETICandFUNNY) March 7, 2018
Sanjay Dutt was reportedly shooting for Saheb, Biwi Aur Gangster 3 in Kolkata when he heard about the news.