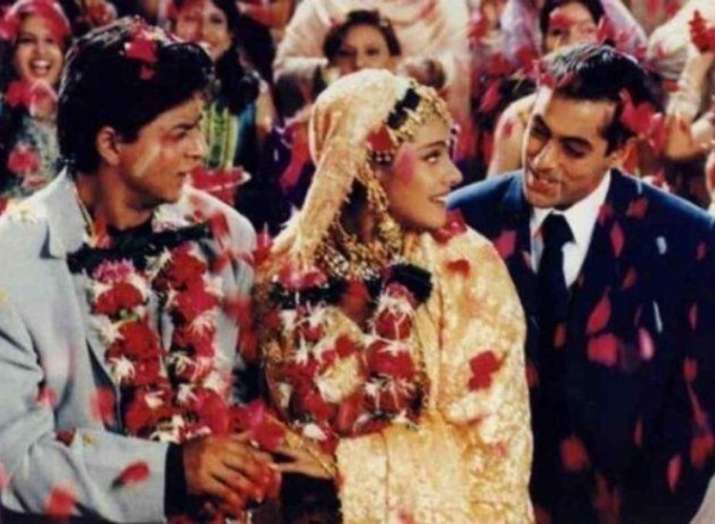 Bollywood hitmaker Karan Johar's debut directorial Kuch Kuch Hota Hai is all set to mark 20 years on October 16th. While our belove Rahul, Anjali, Tina will be there to give us a trip down the memory lane, Salman Khan aka Aman will give the celebrations a miss. Karan Johar's Dharma Productions has been preparing for the celebrations for a while now and it is expected to be a grand event as Shah Rukh Khan, Kajol and Rani Mukherji will be present to relive their memories. However, Salman Khan fans won't be able to see him at the event and the reason is genuine.
Since Dabangg Khan Salman is shooting for his upcoming film Bharat in Abu Dhabi, it won't be possible for him to make it to the event. Kuch Kuch Hota Hai managed to change every actor's life when it released in 1998. The movie not just brought them success but became an epitome of friendship and love for the coming generations as well. Even today, people can't stop talking about Rahul, Tina and Anjali when they talk about love and friendship. Talking about Salman Khan, he had an extended cameo in the movie and played the role of Aman.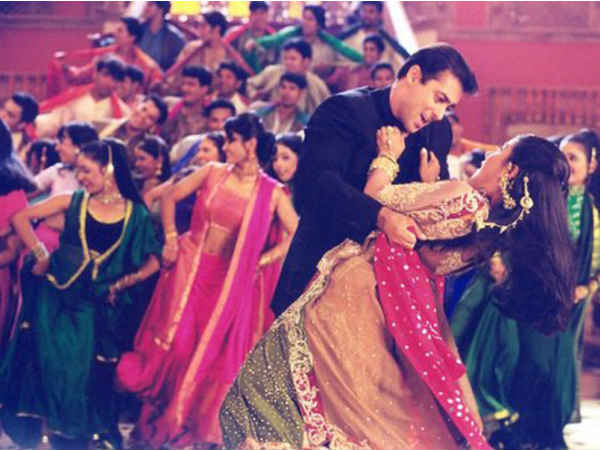 Not just the characters, but the songs from the movie force the fans to shake their legs everytime they listen to them. In 2016, Karan Johar in an interview had spoken about how he persuaded Salman Khan to wear a black suit for the engagement sequence in the movie. KJo revealed that he begged in front of Salman Khan and went down on one knee. He said "I was like *waah waah*, please it's my first film, I beg you! Don't do this to me; wear the black suit. It will look very nice, I promise." 
Salman Khan wanted to wear a white t-shirt and torn jeans but he had to give up after he saw a grown-up Karan Johar cry like a child in front of him. The filmmaker said, "He wore it, and it was fine. I just couldn't believe that he was going to wear torn jeans and I did not know what else to do and when in doubt, you cry and I knew he was kind of soft-hearted and he wouldn't take a huge football in front of him weeping like I did and he wore it and it was fun." 
Karan Johar has already started posted glimpses from the tomorrow's celebrations. Have a look!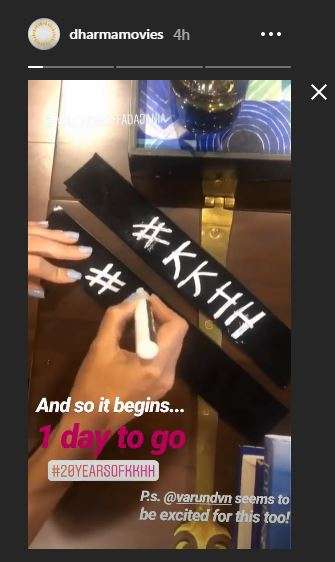 More Bollywood stories and picture galleries
For all latest news and updates, stay tuned to our Facebook page