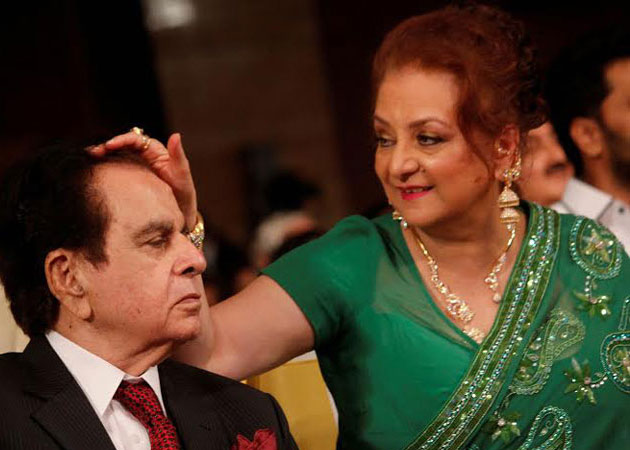 Veteran actress Saira Banu has quashed all the reports about Dilip Kumar's deteriorating health. She further clarified that her husband is doing fine. There were reports that claimed that the veteran actor's health is failing and he is unable to recognise even his wife.
"He is alright. He has come back from hospital and is recuperating at home as he had two bouts of pneumonia. He is with his doctor and nursing staff. He is getting better by god's grace," Banu told PTI.
When asked whether he is unable to recognise her and people around him, Banu said, "Who says that? I would not give that any cognizant at all. All is well, all is fine and nothing of this sort."
Last month, the 95-year-old actor was diagnosed with pneumonia and was admitted to Lilavati hospital in Bandra. He was discharged after a week. The news was shared on Dilip Kumar's official Twitter account which is managed by his team. 
"@TheDilipKumar has been admitted to Lilavati after he complained of breathlessness. Due to advance age, Saab has been routinely visiting the hospital for overall health care and health management. Allah is kind that He has blessed @TheDilipKumar Saab with such wonderful family, friends, well wishers and the prayers of millions of people all over the world. Pls keep him in your prayers," the tweet read.