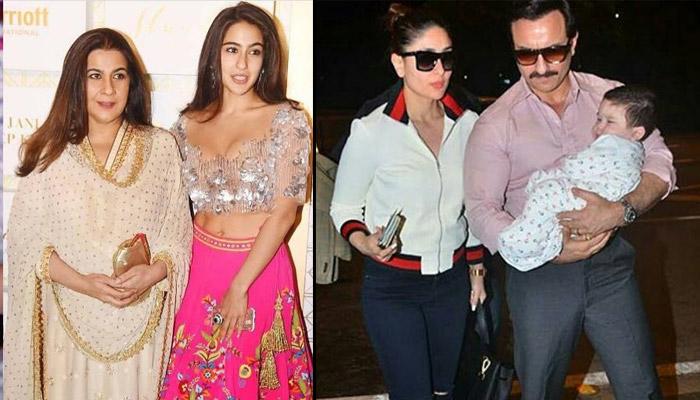 Sara Ali Khan is all set and prepped up for her Bollywood debut, Kedarnath to release on December 07, 2018. Last week, the trailer of the movie dropped in and everyone has been raving about Sara's resemblance with her mother, Amrita Singh and her girl-next-door expressions in the trailer. We all know that Sara is Saif Ali Khan and his ex-wife, Amrita Singh's daughter.
The recent episode of Koffee With Karan featured Sara Ali Khan making a debut with her father Saif Ali Khan. The father-daughter duo has come together for a fun episode filled with details from their personal lives. The episode touched upon Saif and Amrita Singh's relationship, his wedding to Kareena Kapoor Khan and Sara's relationship with Saif's second wife. But our ears stood up when Saif began narrating an incident which took place moments before his wedding to Kareena.
The actor said, "When I was getting married to Kareena, for some reason before going down, I wrote a note to Amrita and I said, "This is a new chapter starting and we've had our history and everything. Something on the lines of good wishes I hope for both of us," he recalled.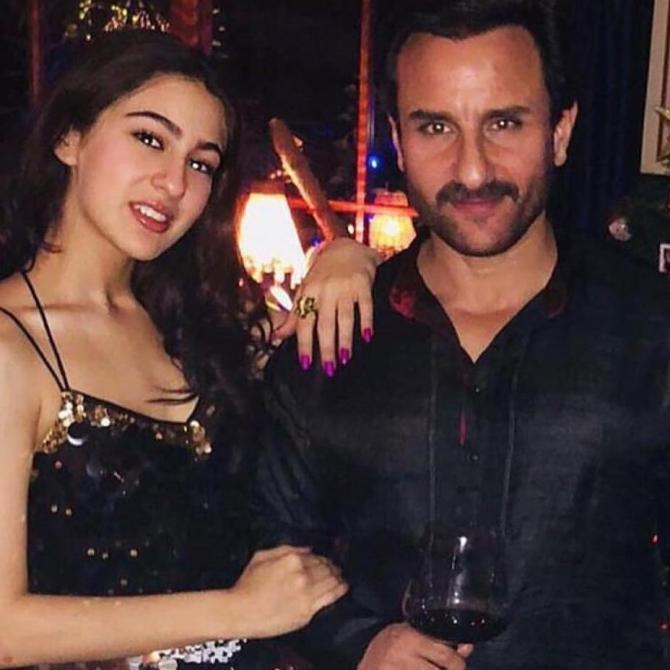 Saif added that he had shown the note to Kareena to know her thoughts. "I sent it to Kareena and said have a look at this, if it's okay, I am thinking of sending it across. And she was like that's really nice," he said.
The dynamic father-daughter duo are here to brew up some fun! #KoffeeWithKaran #KoffeeWithSaif #KoffeeWithSara #SaifAliKhan #SaraAliKhan pic.twitter.com/qzmHqiSWPC

— Star World (@StarWorldIndia) November 11, 2018
He added, "I sent it across and then Sara called me and said, "you know I was coming anyway, but now I am coming with a happy heart even more. That story sums up the attitude of everyone involved."
Adding to the story, Sara said that it was Amrita the one who dressed her up. "Mom dressed me for my father's wedding," she said.
Saif and Amrita got separated in the year 2004, and 8 years later, he got married to Kareena Kapoor. As part of the promotions of Kedarnath, in an interview with Red FM, Sara Ali Khan talked about her stepmom, Kareena Kapoor. Revealing how Kareena has influenced her and the one thing she likes the most about her stepmom, Sara said, "Ki woh unki favourite hai. (That she is her own favourite person) 'Main apni favourite hoon!' I have grown up watching K3G. I sometimes can't associate her beyond Poo. It's really shocking."