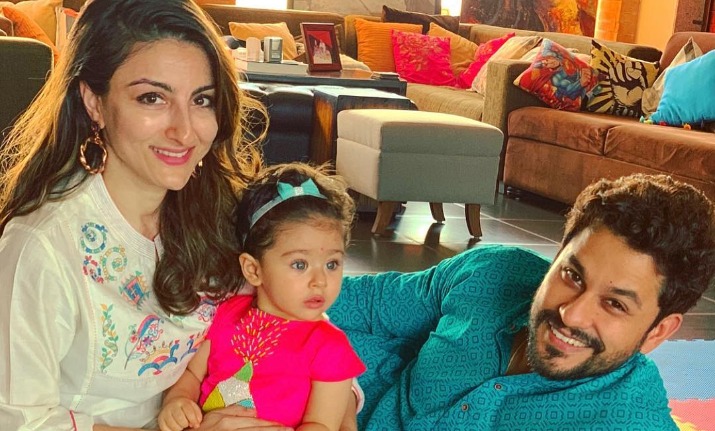 Kids are hands down the most adorable creation of God. They are pure by heart and their cute little doings send our hearts into an instant meltdown. Same what happened when Rannvijay Singha's daughter Kainaat calls author-actor Soha Ali Khan 'Inaaya Mama' looking at her book Perils of Being Moderately Famous. Funnily, describing the title of her book in the best way, Kainaat recognises the actress as Inaaya's mother. Interestingly, Soha Ali Khan has written about how throughout her life she is knows as Sharmila Tagore and Mansoor Ali Khan Pataudi's daughter and Saif Ali Khan's sister. Now, she has another title in her bag, Inaaya's mama.
Captioning the video, she wrote, "Inaaya mama!' A book that talks about the perils of being known by association and in relation to other more famous family members - and here is baby @singhakainaat recognising me, the author, as 'inaaya mama'! And I love it! The best identity I have."
Soha Ali Khan also wrote that being recognised as Inaaya's mom is the best thing that can happen to her. Similarly, talking to a renowned media house, the actress revealed how having a baby changed her life altogether. She said, "My daughter controls my life now. When I eat, when I go to sleep, whether I will take up new work or if I will go out - it all depends on her moods and schedules. She is running my house now and I am occupied with Project Inaaya these days."
On the work front, Soha Ali Khan was seen in a brief role in Sanjay Dutt's Saheb Biwi Aur Gangster 3, directed by Tigmanshu Dhulia.