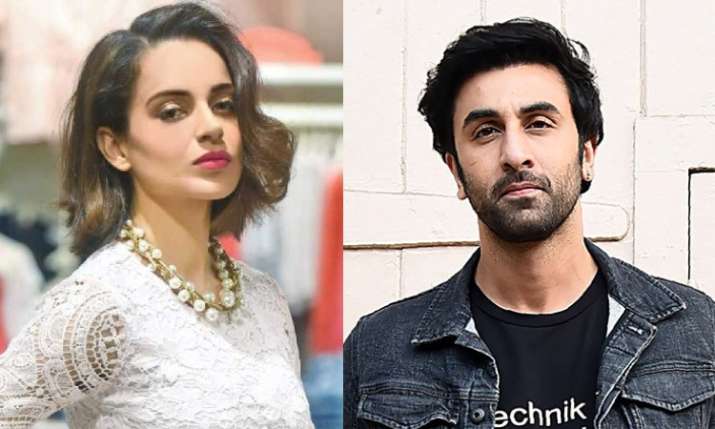 Ranbir Kapoor has finally reacted to a series of statements made by actress Kangana Ranaut against him. Kangana took a dig at Ranbir for being apolitical and slammed him for not expressing his opinions on politics as he is completely satisfied with his life. ''Whatever anyone's asks me I do answer it. I don't have any interest in giving answers to these questions. People can say whatever they want. I know who I am and what I say," Ranbir said.
In a 2018 interview, Ranbir was asked the reason behind his silence on political issues, to which the actor replied that he doesn't follow politics since it makes no difference to his life. He went on to add that he is fairly satisfied as he lives in luxurious life and has complete access to basic needs like water, and electricity.
Kangana reacted on the same during Manikarnika - The Queen of Jhansi's success bash. While answering the question on joining politics, Kangana launched an attack on Ranbir and said: "I don't have any intention to join politics or an election campaign of a political party. Many people feel that I want to enter politics but that's not true. There are few actors in our industry like Ranbir Kapoor where he has been seen talking in an interview that 'We have regular supply of water and electricity at my home so, why should I comment about politics?' But I feel because of this country's people you are living in your luxurious home and you are travelling in your Mercedes so, how can you talk like that? This is irresponsible behaviour and I am not that kind of person."
Meanwhile, Ranbir also reacted on the demise of veteran acting coach Roshan Taneja, 87. He passed away Friday night after prolonged illness. "He is such a great legend of our industry. He had taught acting to my father. Before I had started working on Sawaariya I had done some classes with him. He was a great talent. He was a boon for our film industry. May his soul rest in peace," Ranbir said.