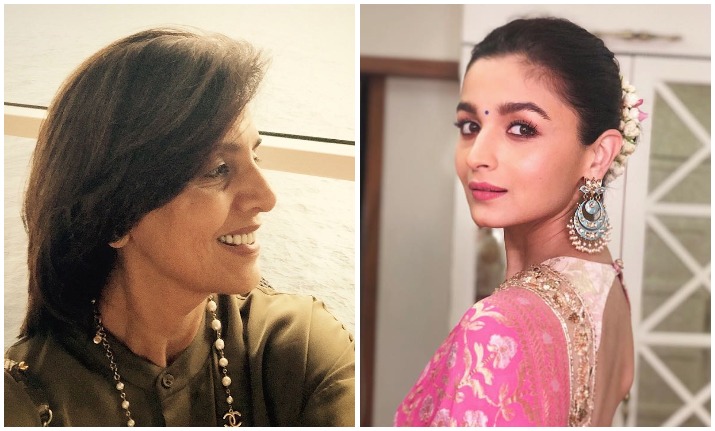 Ranbir Kapoor and Alia Bhatt have now gone full official. Yes, they are dating and it's true. More than once, the Brahmastra actor spoke up about his new liaison with Alia, during one of which he compared falling in love to water becoming Sherbet. However, Alia hasn't spoken up openly about their relationship. Interestingly, not only Ranbir Kapoor, but also his mom is fond of the Raazi actress. As we know the veteran actress is pretty active on social media unlike her social media recluse son Ranbir. And if you've been a keen observer of Alia Bhatt's Instagram comment section, you must know how impressed is Neetu Kapoor with her pictures.
Recently, Alia Bhatt wore a beautiful pink and gold sari for Akash Ambani and Shloka Mehta engagement. She shared a picture from the event on her Instagram. And just like Neetu Kapoor approves all the pictures she put, this picture didn't slide away unnoticed.
Neetu Kapoor left an emoji in the comment section.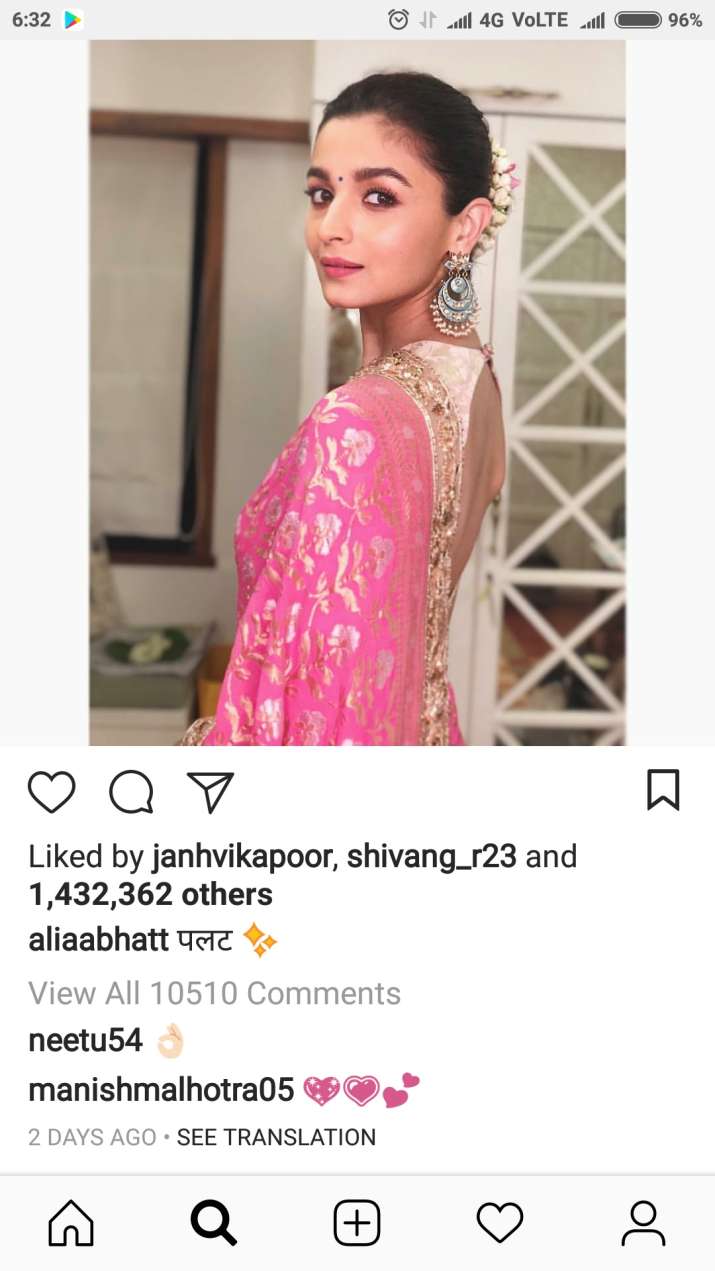 Alia was wearing a customised pink and gold brocade sari with a neatly tied bun. She wrapped a gajra around her bun in a traditional way. Little do we need to say, but she was totally a bombshell in that sari.
Ranbir has confirmed his relationship with Alia, and his mom is dropping cues on social media that the Kapoor Khandaan is super-ready to have her on their team.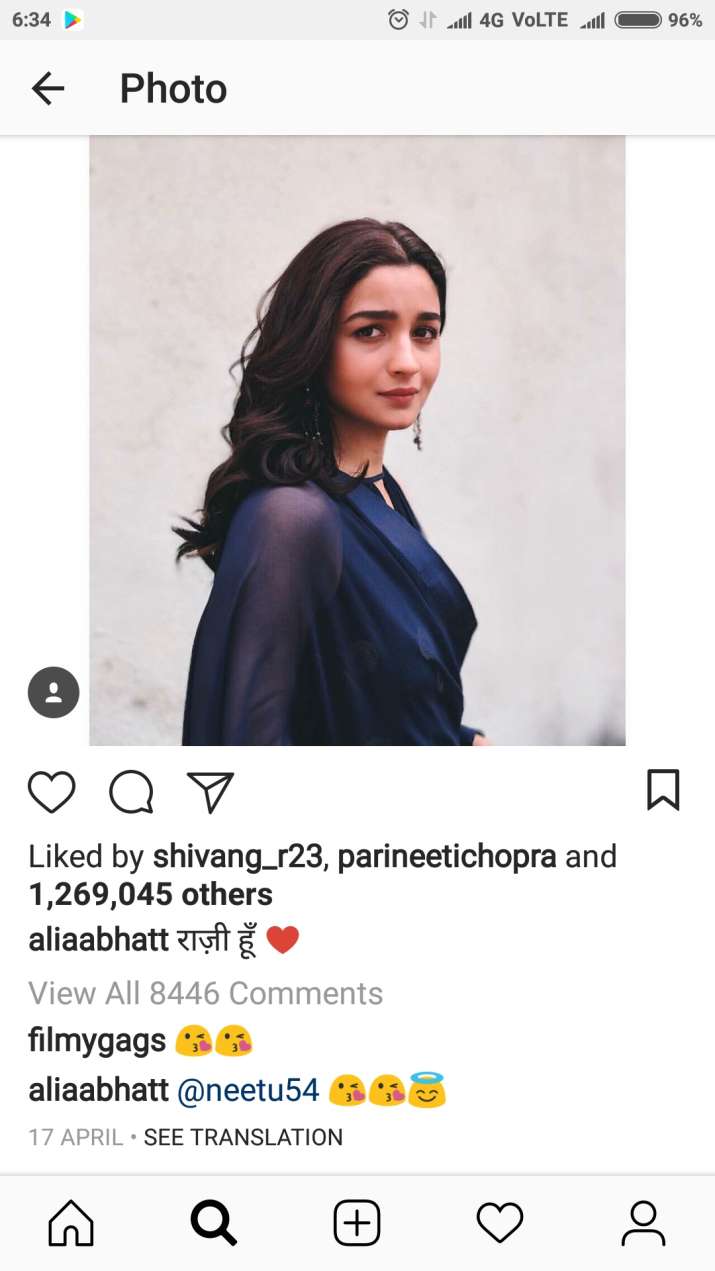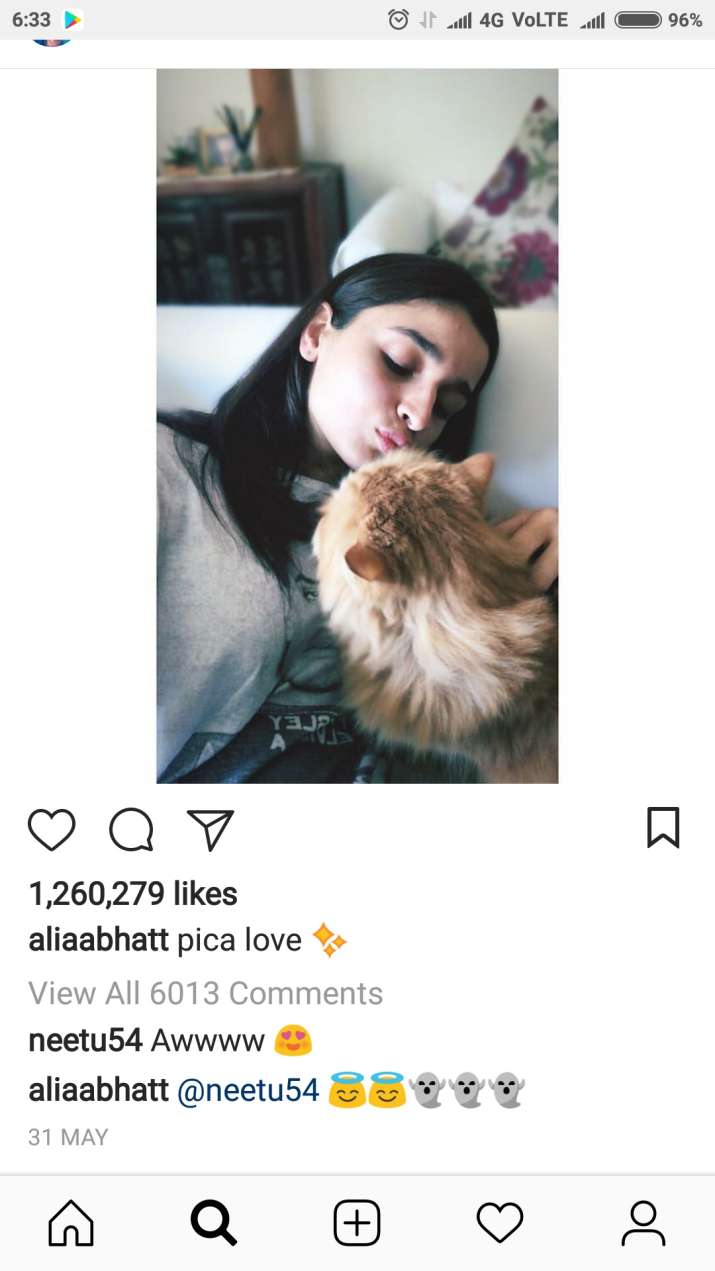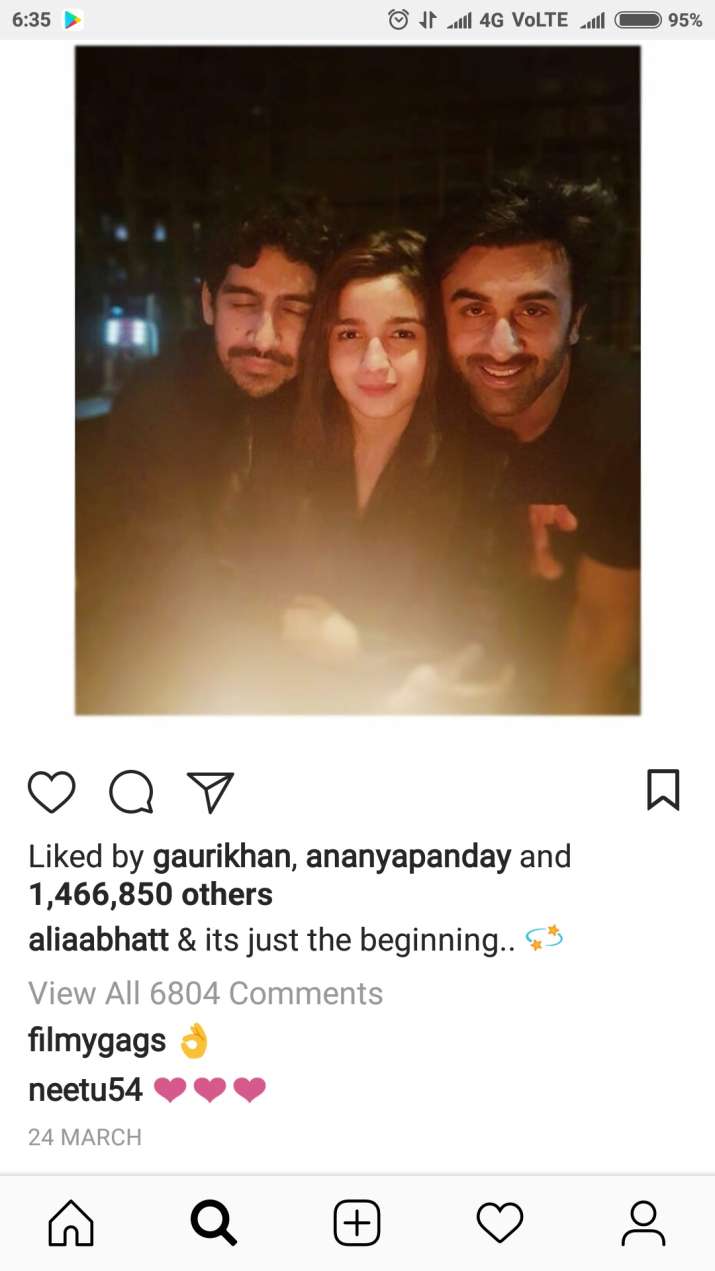 Accepting his relationship with Alia, Ranbir told GQ Magazine, "It's really new right now, and I don't want to over speak. It needs time to breathe and it needs space. As an actor, as a person, Alia is – what's the right word? – flowing right now. When I see her work, when I see her act, even in life, what she gives is something that I'm aspiring to for myself. It's new for us, so let it cook a bit."