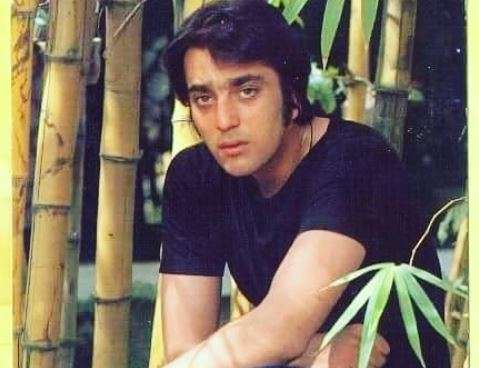 Sanju trailer revealed many trivia about Sanjay Dutt and his controversial life. One of his secrets that created quite a buzz on social media was that he slept with 308 women. Now, in a latest interview to India Today, Sanju director Rajkumar Hirani revealed that how Dutt conned these many women.
If you think girls were charmed by his good looks and lavish lifestyle, then you need to think again. The Munnabhai actor actually used to take them to his mother's fake grave to make them emotional. ''He would start dating a girl and take her to this graveyard. He would say, 'I have brought you here to meet my mother.' After this unusual meeting, the girl would feel emotionally attached to Sanju. The reality was that the grave was not his mother's," said Hirani.
Watch how Manisha Koirala transformed herself into iconic actress Nargis Dutt
Dutt would also get revengeful if a girl would dump him. Recalling an incident, the director said, ''A girl broke up with him. So, Sanjay took his friend's new car and smashed it into another car parked outside his ex-girlfriend's house. Later on, Sanju found out that the car he rammed into belonged to his ex-girlfriend's new boyfriend. Both cars were severely damaged''.
Ranbir is playing the role of Sanjay Dutt in the biopic, co-starring Paresh Rawal, Manisha Koirala, Sonam Kapoor, Vicky Kaushal, Anushka Sharma among others. Ranbir said that he used to call Sanjay every night before the shoot in order to get into the skin of the character.
Sanju poster: Paresh Rawal gives 'Jaadu Ki Jhappi' to Ranbir Kapoor
​Ranbir Kapoor recreates a scene from Munna Bhai and it's just perfect!
Ranbir recounted an incident when Dutt was high on drugs and thought that his father Sunil Dutt's head was being burnt by a candle. ''This particular time Baba was so high on drugs that he thought a candle was burning Sunil Dutt saab's head. Sanjay then proceeded to put out the imaginary candle. It was then that Dutt saab got to know that Sanju was completely hooked on to drugs," revealed Ranbir.
Sanju is slated to release on June 29.
For all latest news, keep checking our Facebook page