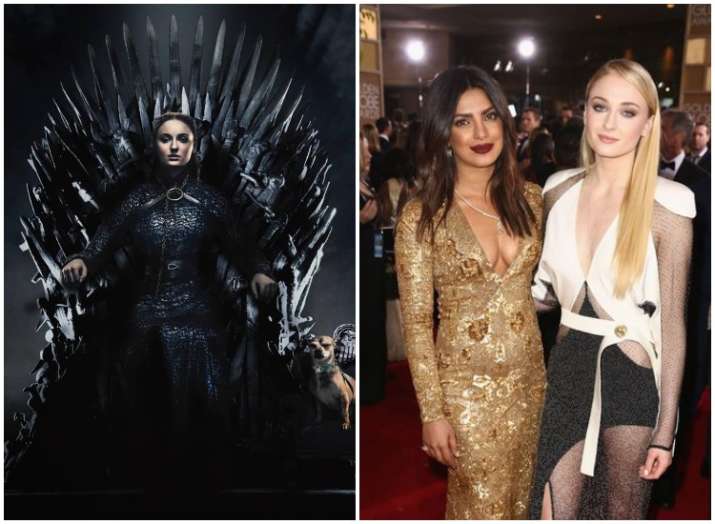 For those who claim themselves as the biggest GoT fans and still clueless about the releasing of Game of Thrones Season 8, should burn by now! We don't mean that literally but yes, of course, American fantasy-drama which is popular worldwide has released its final installment Season 8 on 14th April 2019. Going by the recent Instagram data, Indians are among the top five people who are crazy fans of the show. Which is why actress Priyanka Chopra Jonas has also shared her excitement to binge watch on the show. But is that the only reason why Priyanka is excited for GoT?
Well, the answer is No! Priyanka recently posted a cute Instagram message wishing good luck to Sophie Turner, whose Sansa Stark is among the many characters vying for the Iron Throne this season. Married to American singer Nick Jonas, Priyank captioned the post as: "Good luck @sophiet you are a boss babe. And are very loved..#jsister #gameofthrones." See the post her:
To enlighten our dear readers, let us tell you that Sophie Turner is engaged to Priyanka's husband's elder brother Joe Jonas. This is the reason why Priyanka and Sophie keep adding "The J Sisters" hashtags to their Instas and stories.
Sophie announced her engagement to Joe in November of 2017, after just over a year of dating, and the couple reportedly plans to marry this summer. "I think once you've found the right person, you just know, " she told Rolling Stone recently.
For all the latest entertaining updates, check out our Facebook page!